BlackBerry Priv finally tipped for March 3 pre-orders on Verizon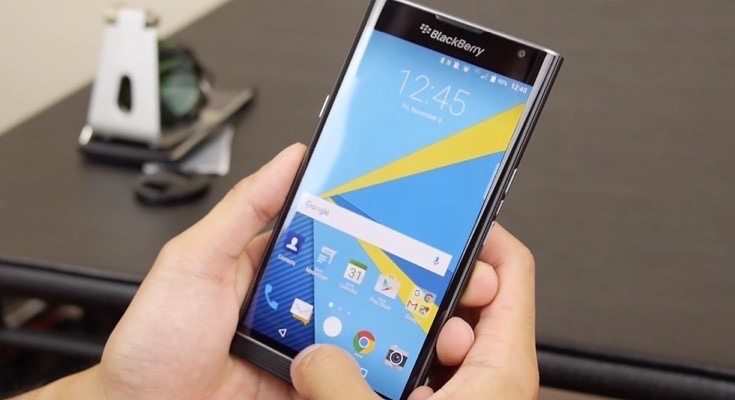 If you're a Verizon Wireless customer and have been waiting for the arrival of the BlackBerry Priv on the carrier, it will have seemed like quite a wait. The company's first Android smartphone was officially announced in October last year and released in November. Now the BlackBerry Priv is finally tipped for March 3 pre-orders on Verizon.
Although the BlackBerry Priv is already available on some other carriers in the US, Big Red has not started selling the device yet. In early November Verizon confirmed that it would be offering the Priv and at that time said it was "coming soon." This was followed by news in January from Jeffrey Nelson, Verizon's VP of communications. He stated that the BlackBerry Priv on Verizon was expected by the end of March or earlier.
It appears that the carrier is on target to meet that timeframe with news that pre-orders will be available very soon. Jeffrey Nelson has made some information available again, this time in response to a customer query on Twitter. The customer asked if it was true that the BlackBerry Priv would be available to pre-order on March 3, and Nelson replied, "Fingers crossed!" While this may not seem definitive, we can assume that pre-orders will indeed be up for grabs on March 3. It's highly unlikely that Nelson would have replied in this way if that were not the case.
@tvnzs @BlackBerry @VerizonNews fingers crossed!

— Jeffrey Nelson (@JNels) February 29, 2016
Of course we still don't know when the phone will actually be available on the carrier. However, we do know that Verizon's model of the BlackBerry Priv received FCC approval in December. Therefore we imagine it will reach buyer's hands pretty soon after pre-orders open. There have been some reports that March 11 is the date to circle on your calendar, which coincidentally (or not) is the day when Samsung's new Galaxy S7 and S7 Edge will release.
While news about imminent BlackBerry Priv pre-orders on Verizon is welcome, it could be the case that the wait has simply been too long for many buyers. It seems likely that many people will have found an alternative or settled on one of the other high-end flagships that have recently been announced. Have you been waiting for Verizon availability of the BlackBerry Priv?
Source: Jeffrey Nelson (Twitter)
Via: CrackBerry