BlackBerry Priv on Verizon expected in March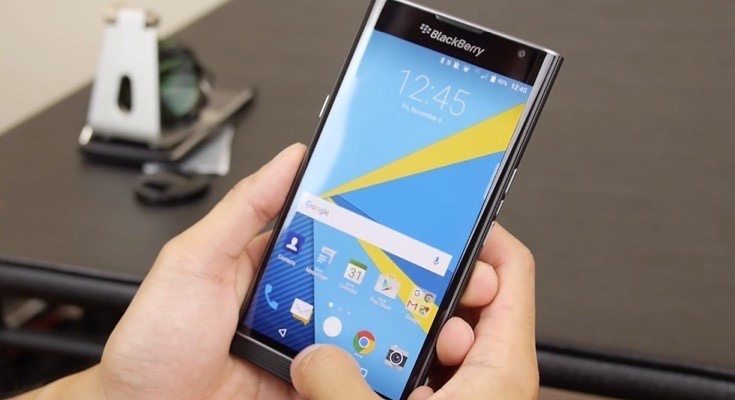 Before the BlackBerry Priv smartphone released we knew it was heading to AT&T and there were rumors that it would also be available on Verizon. It hit the shelves in November but currently it's an exclusive for AT&T, although Verizon did confirm it would also carry the device. If you've been waiting you'll be interested to hear that the BlackBerry Priv on Verizon is expected in March.
When BlackBerry Priv pre-orders opened on the BlackBerry Store US, the model listed at that time was shown not to be compatible with Verizon, Sprint, or US Cellular. However several leaks teased an option for Big Red, and then in early November Verizon confirmed the device was "coming soon." Now the giant carrier has given further details on BlackBerry Priv availability.
Verizon's VP of communications, Jeffrey Nelson, has tweeted to say that the company expects to offer the BlackBerry Priv on Verizon by the end of March, or possibly sooner. We're not sure that fits with the definition of 'coming soon' that was given back in early November, but at least we now have an approximate timeframe. It's worth noting that the wording doesn't give definite confirmation that it will be on sale on the carrier in March, merely that it's expected. However, we imagine that Verizon would only have provided this information if it was pretty sure.
We expect to have the @BlackBerry #PRIV on the nation's most reliable network by the end of March (if not sooner).

— Jeffrey Nelson (@JNels) January 6, 2016
AT&T BlackBerry Priv exclusivity runs out on January 20, and at CES 2016 BlackBerry CEO John Chen talked about further US availability. He confirmed that it would be offered soon by other carriers such as Verizon, Sprint, and T-Mobile. Following this, a leak suggested that the phone would be available from the latter from January 26, although that's not official at this stage.
The BlackBerry Priv is a high-end smartphone that focuses on privacy and security. It has attracted a lot of interest, and one of the reasons for this is that it runs Android rather than the BlackBerry OS. It's always good to see device availability extended to further carriers, so this is likely to be welcome news. If you're still mulling over whether this is the right phone for you, why not check out our BlackBerry Priv review pick.
Are you pleased to know that the BlackBerry Priv on Verizon should be available by the end of March? Maybe you're disappointed that you still have a while to wait? Let us know with your comments.
Source: Jeffrey Nelson (Twitter)
Via: GSMArena