LG G5 case for rugged protection from UAG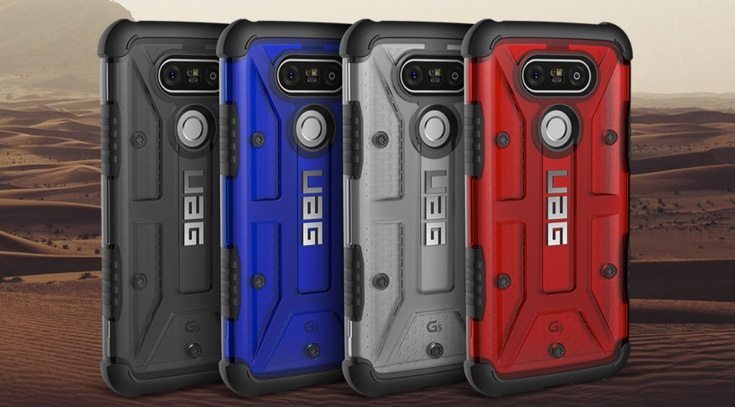 If you're a fan of LG smartphones you will no doubt have heard that the LG G5 was recently made official. The new flagship is set to release in April and as a top-flight device it won't be cheap. In that case it could be worth investing a bit more cash to buy a protective accessory. Now an LG G5 case for rugged protection has been announced by UAG and we have the details coming right up.
It's always a good idea to have a protective case for your smartphone, and if you're particularly active (or particularly clumsy or accident prone) it could be a good option to choose a rugged case. Urban Armor Gear has just announced a new LG G5 case that should certainly safeguard your new phone against drops and scrapes, and keep it looking as good as the day you got your hands on it.
The feather-light composite material construction will offer good protection without adding too much bulk. It has a hard outer shell with impact resistant soft core and meets military drop-test standards (MIL STD 810G 516.6). This UAG LG G5 case also has non-slip ruggedized grip and oversized tactile buttons, handy for using the device in tough conditions. It also provides convenient access to ports and the touchscreen.
The case comes in a choice of four transclucent colors, Ice, Ash, Magma, and Cobalt, so you will still be able to see the phone peeping through. This UAG case for the LG G5 is listed on the accessory maker's website with a price of $34.95. Shipping is from mid-March so you should get it even before you get your hands on the phone. You can check out more about the case or order it at this UAG product page.
If you haven't decided whether to make the LG G5 your next smartphone you might want to read our launch post on the smartphone for details of specs, features and more. Maybe you already have your sights firmly set on the LG G5? If so, will you also purchase a protective case?