Moto G 2nd gen in US is now receiving Android Marshmallow update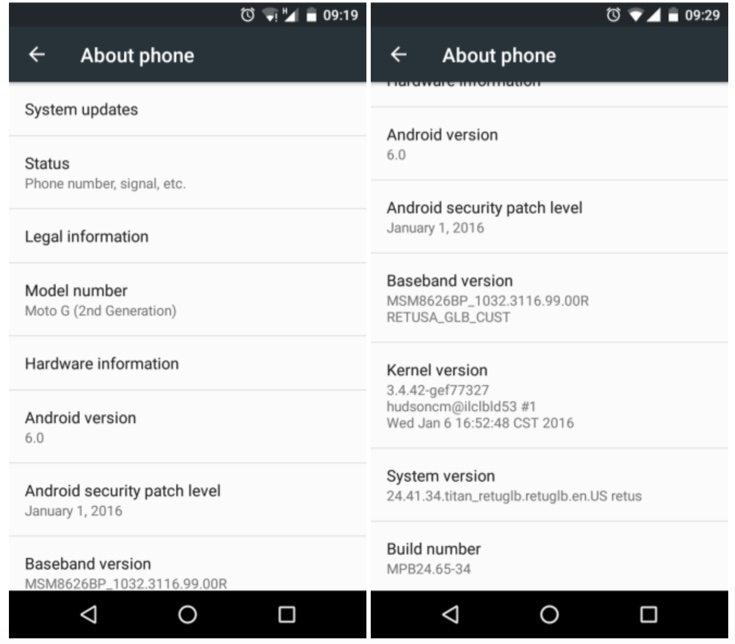 The Motorola Moto G 2nd gen released back in September and owners of the device in some countries have already been treated to the Android 6.0 Marshmallow upgrade. Now it's happy days for those with the Moto G 2nd gen in the US, as it has also started receiving the Marshmallow update.
The 2nd generation Moto G released back in 2014 running the Android 4.4.4 KitKat operating system. Although it was later updated to Android 5.0 Lollipop, it never received the upgrade to Android 5.1. Last month we told how the device was skipping Android 5.1 and jumping directly to Android 6.0 Marshmallow. At that point the update was already arriving for the Moto G 2nd gen in India and Brazil. The good news is that has now arrived stateside.
If you haven't yet received notification about this update you could try prompting it manually by heading to the update menu on your device. However, updates are usually pushed out over the course of a few days, so a little patience might be required. The upgrade to Marshmallow is a major one and also brings January security patches. Just a few of the improvements and new features include Google Now on Tap, refreshed app permissions, and Doze mode.
Motorola US has not officially announced the arrival of Marshmallow for the Moto G (2nd Generation) yet. However, you can check out much more about what the upgrade offers by taking a look at the Motorola India release notes about the update. It's worth noting that some people are reported to have encountered a "no command" recovery error after installing this update. Nevertheless, Android Police reports that they have already downloaded and installed the update and noticed no issues.
We don't imagine that the 2014 Moto G will get any further updates after this Marshmallow update, so enjoy the benefits that it brings. Are you in the US with a unit of the Moto G 2nd gen? If so have you already received notification about this update or are you patiently waiting?
Source: Android Police