Oppo R9 price leaks ahead of official launch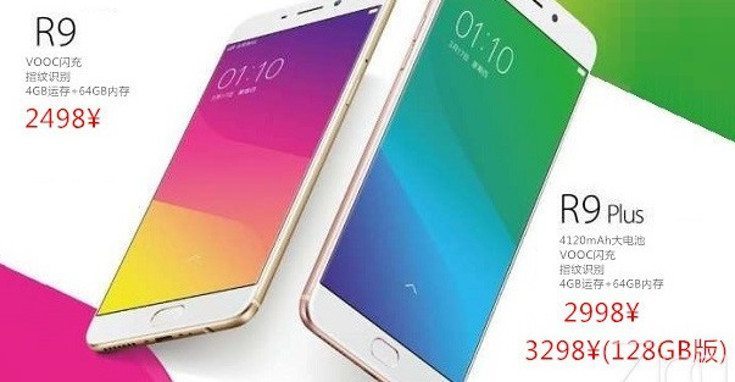 Oppo is set to launch the Oppo R9 and the Oppo R9 Plus in a little over a week, but that isn't going to stop the leaks from coming. If you were curious about the Oppo R9 price, wonder no more as a juicy new leak may have spilled the beans.
We've seen a steady stream of leaks regarding the Oppo R9 and the R9 Plus since the first of the month. We learned when it would be released, and not long after both models passed through TENAA certification which basically locked down any speculation on the specifications. Pricing and availability were very much up in the air, but one of those questions appears to have an answer thanks to a new Oppo R9 price leak.
An image has hit the web showing promotion material for the upcoming Oppo R0 and Oppo R9 Plus release. You can clearly see both handsets, and a price is given along with a partial specs listing. While it's nothing new, the both smartphones will have VOOC, 4GB of RAM and 64GB of storage with the plus having the bonus of a large 4,120mAh battery. As for the price, the Oppo R9 is listed at ¥2,498/$383 while the Oppo R9 Plus clocks in at Rs. 2,998 or $460.
Like many smartphone releases these days, it looks like there won't be much left to show by the time Oppo actually announces the Oppo R9. If legit, the Oppo R9 price would put it on par with similar devices in its class which could lead to sales if consumers don't opt for the LG G5 or the Galaxy S7 upgrade this year.
via – GSMarena     source: Zinggadget