iPhone 7 case purportedly leaked, gives clues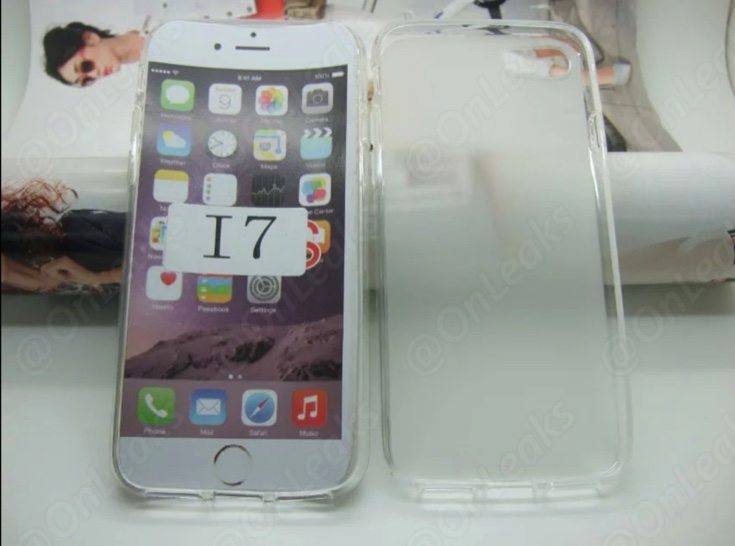 There's plenty of attention on the upcoming smaller iPhone SE launch at the moment, but many people will be more interested in the iPhone 7 release later this year. Leaks and rumors about the new iPhones began as soon as the iPhone 6S and 6S Plus arrived on the scene. Now an iPhone 7 case has purportedly been leaked and gives some clues about the smartphone.
Device accessories are often sources for information about upcoming devices. The iPhone 7 case images here come from prolific leaker @onleaks, usually a very reliable source. However, we should stress we have no way of verifying the images at the moment. If we assume they are the real deal though, we can tell that the iPhone 7 will be similar in appearance to the iPhone 6 and 6S. The case has curved corners and a flat back for example.
There have been many rumors that the iPhone 7 will do away with the 3.5mm audio jack and will instead utilize Bluetooth or Lightning headphones. This is backed up by the case leak, as there is no headphone jack hole and at the bottom only a Lightning port is apparent. Another clue is that there are two speaker grilles on the bottom and this implies stereo sound output. Previous rumors have also suggested that the iPhone 7 will have an even slimmer build, but it's not possible to know this from the image leaks, as dimensions are not given.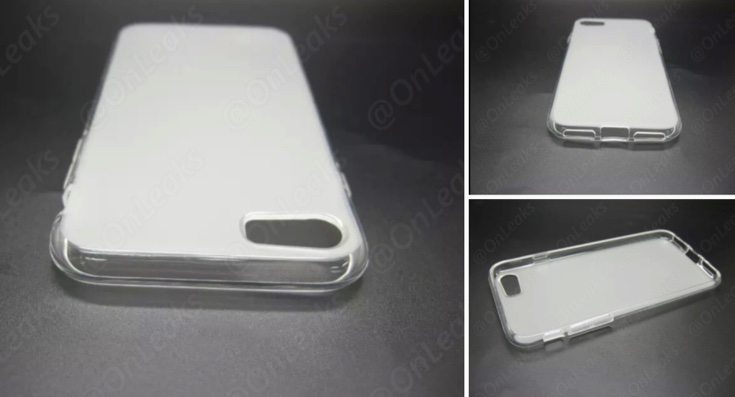 The alleged iPhone 7 case also has a larger aperture for the rear camera than we might have expected and some might think this is for a dual camera set-up. However that was recently disputed (at least for the regular iPhone 7) and we have to keep in mind that the cutout simply has to be large enough for both the camera and LED flash. Earlier leaks have also suggested that the rear camera of the iPhone 7 will sit flush with the body, but again it's difficult to assume this by just looking at a case.
We can expect the steady trickle of iPhone 7 leaks to turn into a torrent in the coming months, and case sightings often give indications about what we can expect. However, as we said earlier, we cannot confirm that these iPhone 7 case images are authentic so you'll want to bear that in mind for now. What's on your own wish list for the iPhone 7 and iPhone 7 Plus?
Source: @OnLeaks (Twitter)
Via: 9to5Mac