Samsung Galaxy S7 camera results vs Galaxy S6 compared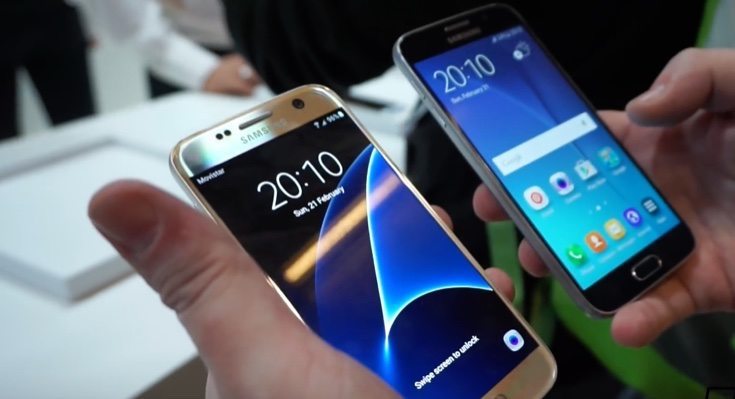 The Samsung Galaxy S7 officially releases on March 11, though some who pre-ordered the new smartphone have already taken early delivery. It's always interesting to see how aspects of a new flagship have changed from the previous iteration, and today we're considering its photographic capabilities. We're taking a look at Samsung Galaxy S7 camera results vs Galaxy S6 compared.
For full specs and more on the new Galaxy S7 you might want to check out our launch article on the S7 and S7 Edge. We're focusing on the camera performance here, and last year's Samsung Galaxy S6 is equipped with a 16-megapixel rear camera and a 5-megapixel front-facing shooter. On the other hand the Samsung Galaxy S7 has a 12-megapixel rear camera and 5-megapixel front-facing unit.
It would be easy to assume that the rear camera of the S7 is inferior to that of the S6, simply because it has a lower megapixel count. However, it's important to note that the Galaxy S7 camera features dual pixel technology and should produce sharper images as well as better quality images taken in low-light conditions. So how do the camera results of the Galaxy S7 stack up against those of the Galaxy S6?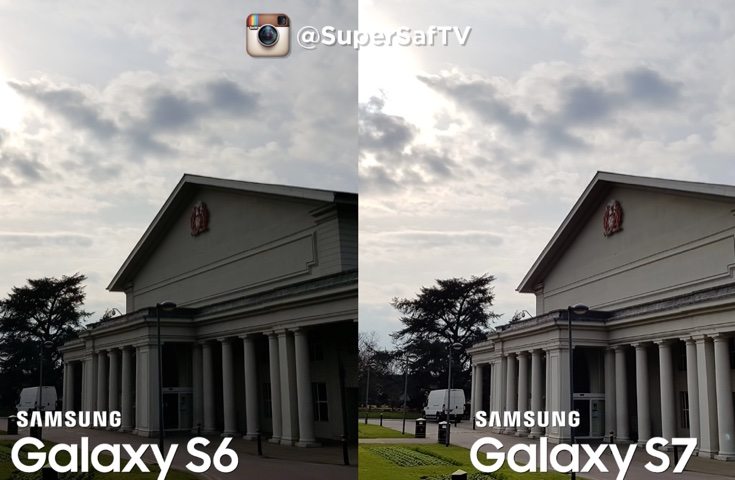 For this we've embedded a Samsung Galaxy S7 vs Samsung Galaxy S7 camera test comparison video below this article that will give you a good idea. The images and video involve both the front-facing and rear cameras in a variety of conditions indoors and outdoors. The images are conveniently shown in split screen for an easy comparison.
It begins with some video footage taken with the front-facing shooter. You'll see an audio symbol in the top corner that switches from side to side so that you can also compare the audio quality. It moves on to some 4K video footage taken outside, and the improved quality of video capture with the Galaxy S7 is immediately evident here. The video also covers aspects such as the autofocus capabilities, and then moves on to stills images, first with the front-facing snapper and then the rear camera.
At the end of the comparison the reviewer sums up the differences in camera performance between the two phones. Appraising the quality of images is often subjective so we'd like to know what you think of the Samsung Galaxy S7 camera results when compared to the S6. When you've taken at the video that's below, why not drop us a line with your winner.
Source: SuperSaf TV (YouTube)
https://www.youtube.com/watch?v=O9olR5hYdKk://