Gionee W909 will debut March 29 as a high-end Flip Phone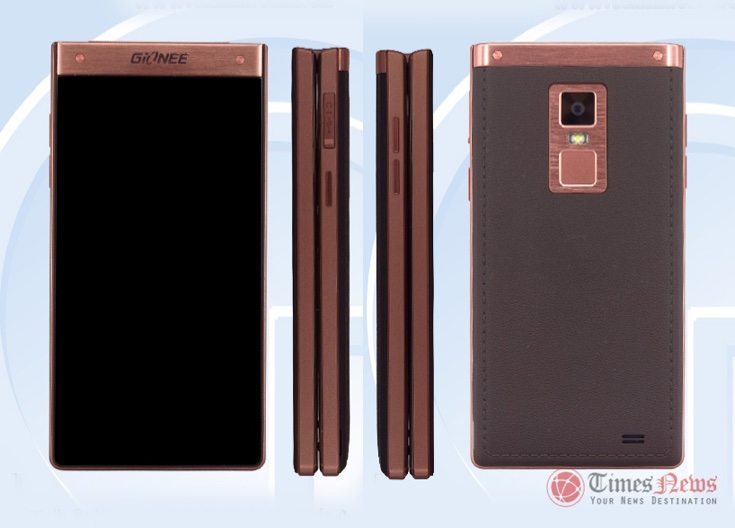 We've often talked about how Clamshell devices are a thing of the past, and companies continue to prove us wrong. The Gionee W909 is the latest Flip Phone to grace us with its presence, but it is coming to market with a feature the rest of its brethren don't possess.
The Gionee W909 is a handset that has crossed our paths several times this year including a specs leak that gave us plenty of details last month. One thing we didn't know besides the Gionee W909 price was when it would actually launch although that question has been answered today. If you're interested in a modern Flip phone, you won't have to wait much longer in one region as the Gionee W909 launch is set for March 29 in China.
Gionee has issued press invites for an event where they will show off the Gionee W909. If that sounds a bit odd for a clamshell launch, there's a good reason for that as the Gionee W909 will sport a fingerprint sensor and a speedy Helio P10 processor. That pairs nicely with the 4GB of RAM under the hood, and other features to note include 64GB of expandable storage, 4G LTE, and a 16MP/5MP camera combo. You'll also get Dual 720p displays, something you won't find on many other handsets.
It remains to be seen if the Gionee W909 will find a home outside of its homeland, but folks can always go the import route if necessary. It will definitely be the most high-powered Flip Phone around when it drops, and it is expected to be priced at 4,000 Yuan, which shakes out to around $615 in the states.