Alcatel Idol 4 Mini version tipped to release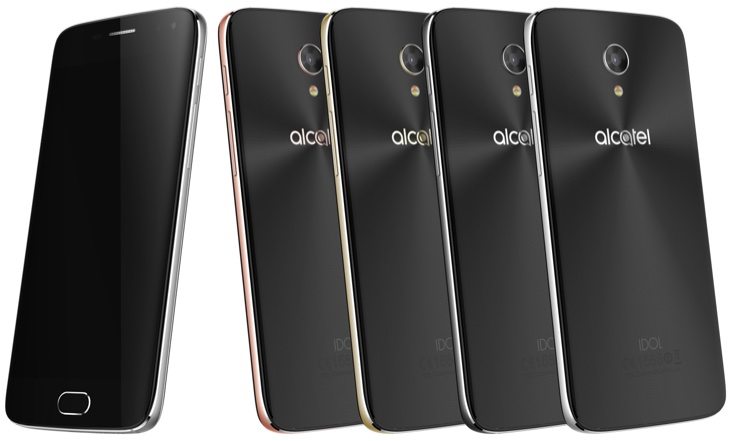 The Alcatel Idol 4 and Idol 4S were both made official last month although have yet to release. Recently we've seen growing leaks about an Alcatel Idol 4 Pro, and now it appears that yet another variant may be on the way. An Alcatel Idol 4 Mini version is tipped to release, although details are sparse at this point.
The Alcatel Idol 4 and Idol 4S are smartphones that will release running Android 6.0 Marshmallow. Interestingly though, the rumored Idol 4 Pro is though to be running Windows 10 Mobile, offering further choice. That said, the leak about an Alcatel Idol 4 Mini says it will be another handset running Android.
The new report also provides some specs for the Idol 4 Mini, though bear in mind these are unconfirmed at this stage. It's said to be equipped with a MediaTek chipset, either the MT6738 quad-core or MT6750 oct-core, and have a 5-inch display with HD resolution of 1280 x 720. Further tipped specs are a 13-megapixel rear camera and 5-megapixel front-facing snapper, and juice would be supplied by a 2400 mAh battery.
As for storage, the leak suggests different variants that will have 1GB, 2GB, and 3GB of RAM and 8GB, 16GB, and 32GB of internal storage. However, that sounds a bit like overkill to offer so many variants of a Mini device so we're a little skeptical about that. A further piece of information is that the device will have a fingerprint sensor incorporated into the Home button.
The Alcatel Idol 4 has a 5.2-inch display while the Idol 4S moves up to a larger 5.5-inch display. Therefore the idea of an Alcatel Idol 4 Mini with 5-inch display sounds plausible, and apart from the storage the other specs tie in pretty much with what we might expect from a smaller version. When we hear further info we'll be sure to let you know.
If this unofficial news turns out to be accurate, are you a potential buyer of the Alcatel Idol 4 Mini? Let us know with your comments.
Source: VentureBeat