Samsung Gear 360 price listed at $350 with launch in South Korea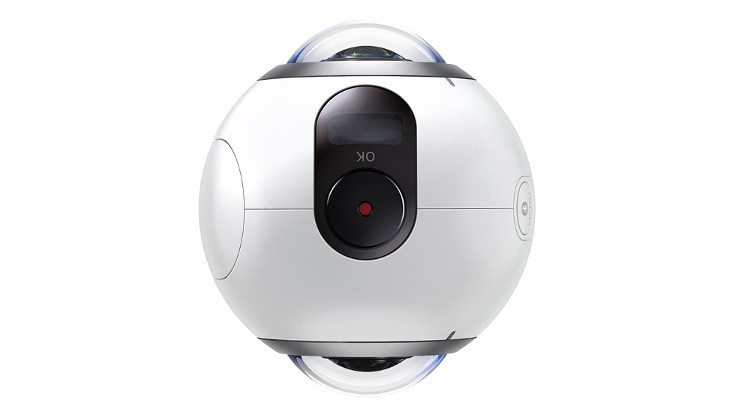 In the smartphone world, we often get device specifications well ahead of an official release. Getting an early price is a different story, as sometimes we won't know that until release day rolls around. That's been the case with the Samsung Gear 360 price although the curtain has been pulled back a bit today as the VR camera has finally launched in one region.
If you dig Virtual Reality and are sold on the concept, the Samsung Gear 360 is going to be a gadget of interest for you. Previous rumors put the Samsung Gear 360 release arriving alongside the Galaxy S7, but that did not happen. While we still don't know why this one is arriving so late, it is ready to roll in South Korea.
As a refreshed, the Samsung Gear 360 camera is circular gadget built for recording 360-video. It's far from the first device of its type (LG Cam, Nokia OZO), but is one of the more affordable options out there at the moment. The two 180-degree 15MP sensors record the world around you in 360-degrees, and the sphere can also encode with H.265 standard. It has its own battery as well and several connectivity options with Wi-Fi, Bluetooth, and NFC.
If you reside in South Korea, you can shell out 399,300 Won, which is the equivalent of around $350 bucks, to pick up the Gear 360 Cam. If you live anywhere else around the globe, you'll have to wait a bit longer although it's expected to see a wider launch soon.
via – Android Police