Meizu Pro 6 variant could be the Meizu Pro 6 Lite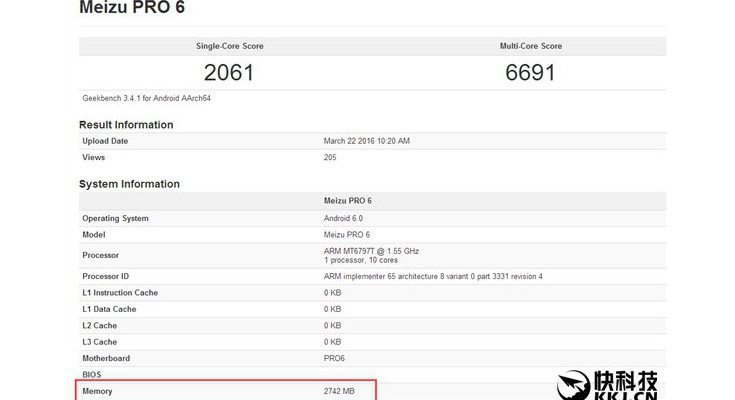 The Meizu Pro 6 has been a smartphone we've covered plenty of times here at Phonesreview.co.uk, but it appears the company isn't quite done with the handset yet. A device believed to be the Meizu Pro 6 Lite has mysteriously appeared online and looks to be a more affordable option to its sibling.
If you're looking for a powerful Android handset that doesn't come from one of the big three, the Meizu Pro 6 is a fine option. That's due in part to a 2.5GHz MediaTek chip and 4GB of RAM although it has almost everything else you could want from a flagship as well. A new variant of the smartphone has shown up on a benchmarking site, and it could be the Meizu Pro 6 Lite.
While the device is simply dubbed the "Meizu Pro 6" a quick look at the listing shows it's not the same handset that was announced. This one will have 3GB of RAM and the 1.5GHz MT6797T, which is a step down from what was under the hood of the regular model. It's obviously a variant of sorts, and while we don't know if anything else has been dumbed down, the Meizu Pro 6 Lite moniker certainly fits the bill.
The benchmark listing was shown with a date of March 22, which could mean we are getting closer to an official announcement on the Meizu Pro 6 variant as the regular version was announced last month. That said, it could be a variant that never sees the light of day so it's best to temper your expectations for now.
Would you like to see the Meizu Pro 6 Lite hit the streets?
via – Gizchina