Galaxy C5 leaked pictures show metal build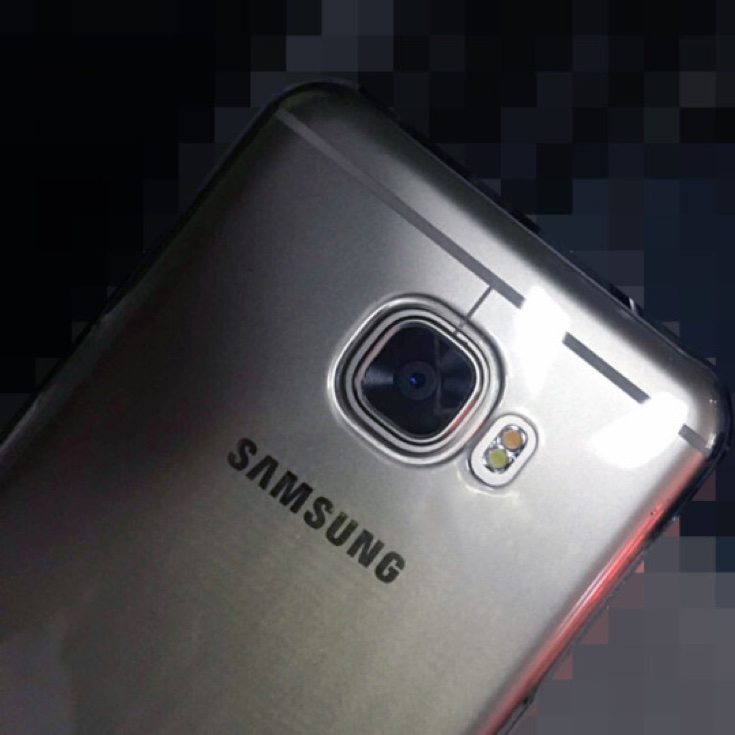 Over the last few weeks there have been a few leaks about an upcoming Samsung Galaxy C series of smartphones. Previously we reported on some specs for a device thought to be the Samsung Galaxy C5 with model number SM-C5000. Now there's further evidence of the phone as some Galaxy C5 leaked pictures show it has a metal build.
In previous stories on the Samsung Galaxy C5 and also the Galaxy C7 they were rumored to have slim metal bodies, just like the first Galaxy A series handsets. That has been backed up by the new pictures purportedly showing the C5 that have emerged today. It has been noted that from these images that the Galaxy C5 looks similar in design to some of HTC's recent handsets, a fact that may not have gone unnoticed by some readers.
Some unofficial specifications of the SM-C5000 recently emerged from a benchmark filing. It has a 1.5GHz Snapdragon 617 octa-core processor, Adreno 405 GPU, and 4GB of RAM. Further specs are thought to include a 5.2-inch display with Full HD resolution of 1920 x 1080. In the benchmark test the phone was running the Android 6.0.1 Marshmallow operating system. One of the images here clearly shows a dual tone LED flash on the reverse of the phone.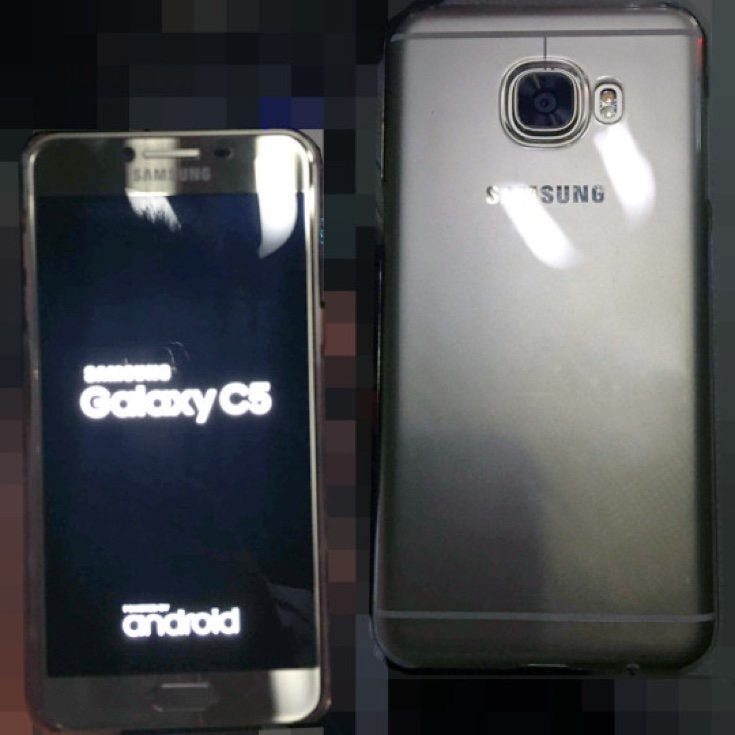 We've included a couple of the leaked pictures and you can see more at the source below. The new Galaxy C series of smartphones are set to launch in China first. Availability for other markets seems likely but has not been confirmed yet. Also unconfirmed is exactly when the phones will release although we have heard rumors of a May timeframe. That seems plausible, especially considering the growing number of leaks, and we'll be back with further developments as we get the news.
Do you like the sound of the new Samsung Galaxy C series? What do you think of the design of the Galaxy C5 as shown in these leaked images?
Source: nowhereelse.fr
Via: SamMobile