Bugatti Chronos smartphone design comes with specs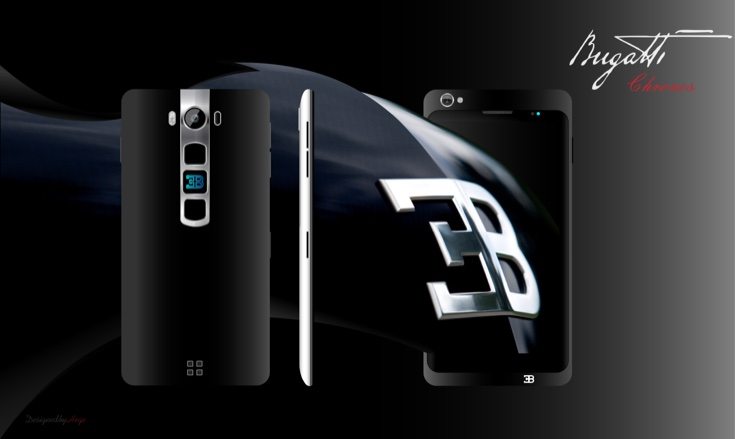 When we hear the name Bugatti we think of luxury cars, but what if the company produced a smartphone instead? If you'd like to know what such a thing might look like, why not check out this Bugatti Chronos smartphone design that comes with specs. The handset certainly has sophistication and style, two words that we associate with Bugatti.
At Phones Review we cover plenty of concept smartphones, and many of the designs are representations of known upcoming devices. That's not the case this time around, but we felt that many readers would enjoy the quality of this Bugatti Chronos smartphone design. It was created by one of the best concept designers out there, Mladen Milic.
As shown in the images here, this is a beautiful looking handset. The reverse of the phone comes in different finishes including metal and wood, and certain elements of the design remind us a little of the same designer's Asus Z2 Poseidon phone concept. The section on the reverse below the camera takes its inspiration from the front side of a Bugatti car. The rear of the handset also looks to be slightly curved to offer an ergonomic feel, and another nice touch is the curved corners of the display panel.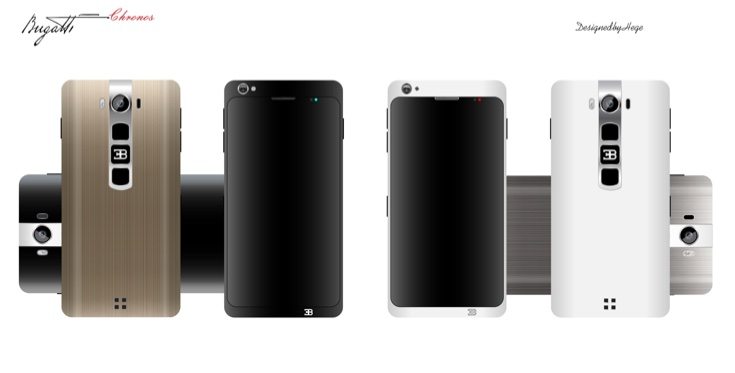 Usefully the designer has also provided some imagined specs for this design. Bugatti Chronos specifications include a 5.5-inch IPS LCD display with Quad HD resolution (2560 x 1440) featuring 2.5D glass. It has 4GB of RAM and 64GB of internal storage that's expandable to 256GB via microSD. The phone has a 4020 mAh battery to keep the juice flowing, and includes a USB Type-C port. There's also a 23-megapixel rear camera and a 16-megapixel camera at the front.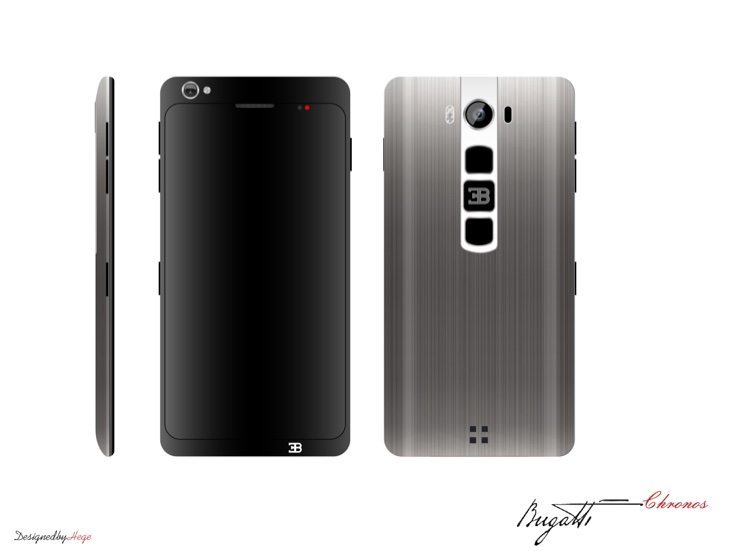 Features include wireless charging, a fingerprint scanner, IR blaster, and Bugatti notification alert. Just to make things even better the device is also water resistant to IP68 certification standard. We've included a few of the designer's images here and you can see more at the source below.
We're really interested to hear what you think of the Bugatti Chronos smartphone? How much do you think people would be willing to pay for a Bugatti smartphone such as this?
Source: Mladen Milic
Via: Concept Phones