iPhone 7 vision includes hardcore specs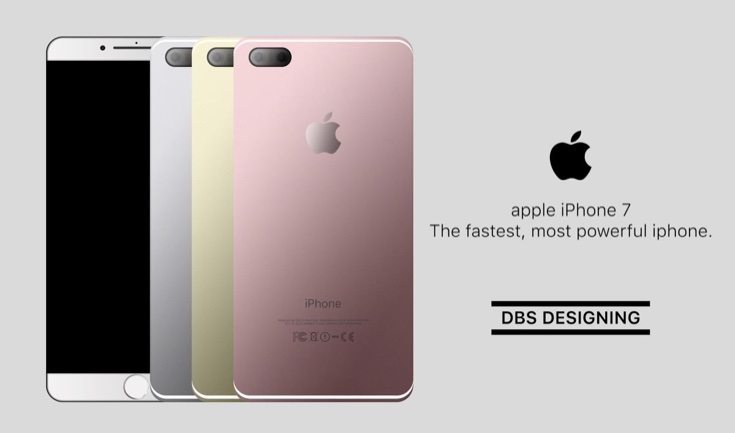 From time to time we like to share design ideas with readers and just lately we've seen some real beauties. Now we have an iPhone 7 vision with hardcore specs to show you. While the specifications may be over-ambitious at this stage, there are many Apple device fans that will be drooling over this smartphone design.
This is not the first iPhone 7 concept idea that we've shared and you can bet there will be many more before the phone releases later this year. There are already leaks and rumors about the real deal, but until Apple chooses to unveil the phone it's up to concept designers to imagine what it could look like. This new iPhone 7 design comes from DBS, and as well as the images we've shown here we've also embedded a video below for a further look.
There's no denying that this iPhone 7 concept is a vision of sleekness. The main display is edge to edge and there's also a Dual Display feature. You can see that the side screens have virtual volume buttons and also display notifications. So far we're not expecting to see anything quite like this for the front and sides of the real deal, but the reverse of the handset ties in rather more with what we might expect. You might also have noticed that the unsightly antenna lines have moved further to the top and bottom of the handset to look less obtrusive.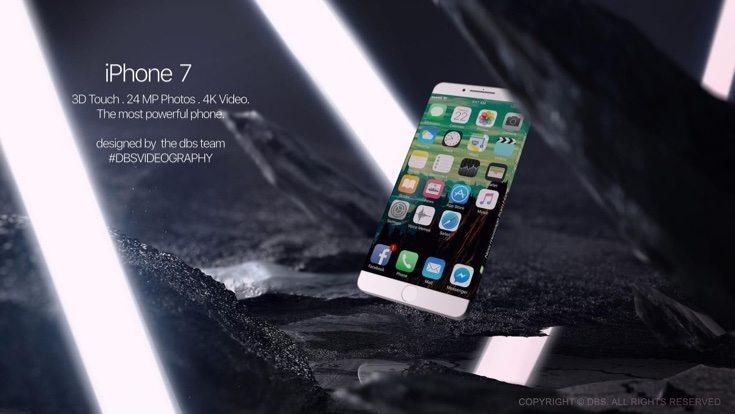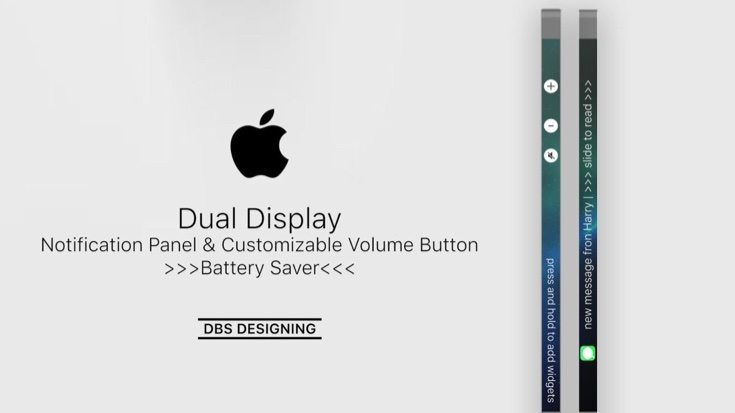 The designers of this iPhone 7 creation have also provided some dream specs for it. For instance there's a deca-core processor and the display has 4K resolution with 3D Touch in 5.5 and 5-inch sizes. Add to that a whopping 6GB of RAM and internal storage of up to 512GB and you can see we're heading into very desirable territory. In addition there's a dual 24-megapixel camera arrangement at the rear with 4K video capture, as well as a 16-megapixel front-facing camera.
To top it all off this vision offers something that many iPhone fans truly want, more battery life from a notably sized 5000 mAh battery. As you would expect, this iPhone 7 would be running iOS 10, and remember you can see more in the video below. About the only thing that we can see wrong with this latest iPhone 7 concept is that the genuine article could feel like a letdown compared to this when it launches in fall.
What are your thoughts about this new iPhone 7 concept and its imagined specs? How long do you imagine it will be before Apple produces a real iPhone with specifications like this one?
Source: DBS (YouTube)
Via: Concept Phones
https://www.youtube.com/watch?v=XqqE3NkoHew://