Moto X rumored to be a Modular Smartphone with Amps modules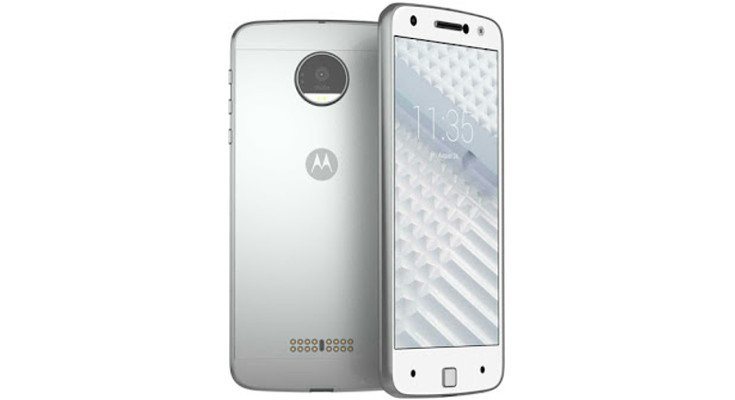 Remember Project Ara? We're not sure if that one will ever see the light of day, but that doesn't mean other companies aren't looking towards a modular future. LG has already attempted it with the LG G5, and a new report suggests the Moto X may be the next modular smartphone to hit the streets.
Earlier today, we took a look at a new image of a device said to be the upcoming Moto X 2016 edition. The phone had a different look, and there may be a very good reason for that. The new Moto X is rumored t be a modular smartphone this year, and while it won't have a magic slot or any "friends", it will have a modular backside and something called Amps.
The "holes" shown on the backside of the Silver handset are actually ports where consumers will be able to hook up Amps. These will be Moto's modules, and there are said to be six of them at launch. They will include a pico projector, wide angle lens, a battery pack, speakers, and a camera grip/flash combo. It would be an interesting approach to a modular problem, and something we can't wait to get our hands on.
According to VentureBeat, the models shown in today's photos are being referred to as the Vector Thin and the Vertex. The Vector Thin is said to be 5.2mm thick and has a 13MP snapper with Laser AF and OIS to go along with a 5.5-inch QHD display. The chip running the show is listed as the Snapdragon 820, which will get some help from 3GB/4GB of RAM and come with 32GB of storage. It will come with Android 6.0 out of the box and a 2,600mAh battery.
The Vertex will be a slightly dumbed down version of the Vector thin, although still thin at 7mm. The display is the same size, but of the FHD variety and the processor dips down to the Snapdragon 625. Other features to note include a 16MP sensor with Laser AF and PDAF, 2/3GB of RAM, 16GB of storage, and a 3,500mAh battery. We have no idea on any other bells & whistles but assume the Vector Thin will have most of the perks you could want from a flagship.
It remains to be seen if modular smartphones will take off now or in the future, but we feel like things are certainly trending in the right direction. Upgrades are down across the board, and being able to extend the life of your pricey handset through modules would be a good way to go.