Samsung Galaxy C5 photo leak reveals a slick Metal Chassis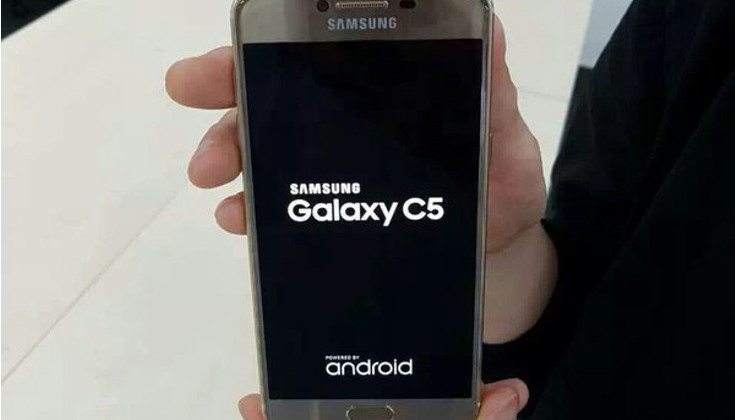 Last week, a new set of images mysteriously appeared online for a device dubbed the Samsung Galaxy C5. If you weren't sure what to make of those, you'll be thrilled with the new Samsung Galaxy C5 photos that show the smartphone in a whole new light.
A few years ago, Samsung said they were going to cut back their product lines to avoid customer confusion down the road. While we aren't sure when they will start, we have new devices like the Galaxy C5 to take in. We had already heard quite a bit about the handset's specifications, and now it's time to take another look at the Samsung Galaxy C5 design.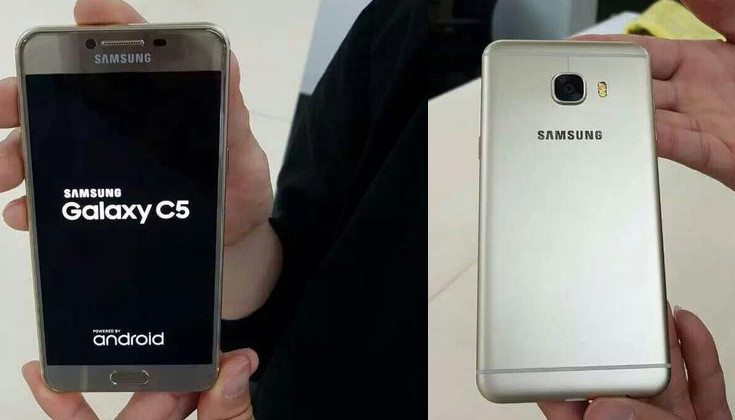 We tend to see a lot of unannounced Samsung smartphones go through the rumor mill, and sometimes we get photos. That's been the case with the Galaxy C5, which recently reared its head through some blurry images. The new Samsung Galaxy C5 photos line up perfectly with the old batch, so it appears we'll get a new metal-glad smartphone in the very near future. As for the specs, the smartphone is tipped to have 4GB of RAM, a Snapdragon 617, and a 5.2-inch FHD panel along with the usual bells & whistles.
The Samsung Galaxy C5 release date is expected to arrive in China first before moving on to various locales around the globe. Unfortunately, we don't know which regions will get this one yet although we wouldn't be surprised to see it get a wide launch considering the favorable specs.
Would you like to see the Samsung Galaxy C5 arrive in your region?
via – SamMobile     source: @stagueve