Intex announces the iRist Junior and iRist Pro smartwatches for India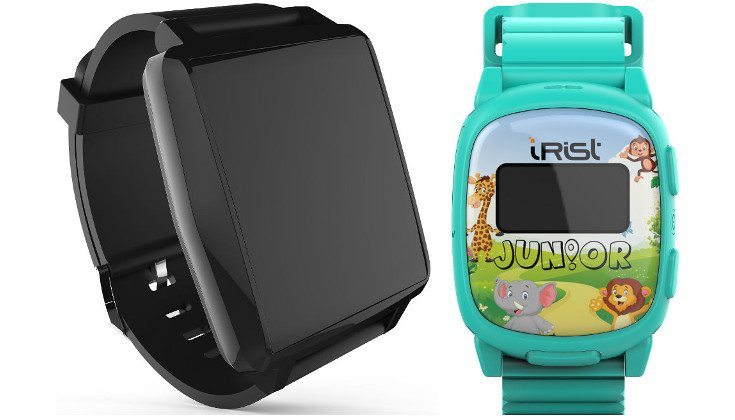 Intex has introduced two new smartwatches for consumers in India today with the Intex iRist Pro and the iRist Junior. As you might suspect, these wearables won't run Android Wear or Tizen but are quite affordable for what they bring to the table.
First up is the Intex iRist Pro, the follow-up to a device of the same name we covered last year. The new version looks a lot like the old model, but will have a new chip under the hood with the MT2502. It also sports a 2.5D glass panel and is water resistant to a degree. The rest of the specifications are a bit of a mystery at the moment, but you can expect Bluetooth, Wi-Fi, and forked version of Android.
Details are much clearer on the Intex iRist Junior, which is geared towards kids or parents that want to keep watch on their little ones. The Junior has a two-way communication feature which allows parents to stay in touch along with other safety features like SOS and report location. Tech specs include a 0.96-inch display, a MT6261, GPS, Wi-Fi, and 2G connectivity. The Intex iRist Junior will sip its power from a 580mAh battery and will work with Android or iOS devices.
Intex has not released the pricing for the Intex iRist Pro and we're not sure when it will arrive. That isn't the case with the Intex iRist Junior though as it will debut with a price tag of Rs. 3,999 which shakes out to around $60 bucks in the states.
via – Fonearena