Vernee Apollo Lite registrations begin June 1st, price set at $229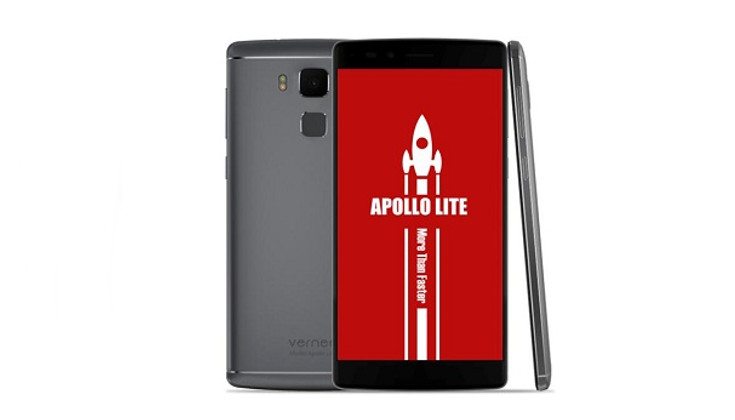 Vernee has released a steady stream of information regarding its upcoming handsets, and this week the device in question is the Vernee Apollo Lite. We've already learned quite a bit about the handset over the past month, and now we know when you'll be able to order the Vernee Apollo Lite as well.
Vernee has already unleashed the Vernee Thor upon the world, and their second handset is a step up as it is the Lite version of their upcoming flagship. While we already had a good idea of what to expect from the smartphone, we weren't sure when it would launch, but that's been answered as the company says you'll be able to pre-order one on June 1st for $229.99.
When a smartphone breaks the $200 barrier, it's usually in the mid-range class and that's where the Vernee Apollo Lite resides. That said, it's a borderline flagship due to the Helio X20 processor and 4GB of RAM. It also comes with 32GB of internal storage, which is expandable up to 128GB through a microSD card slot. As for the display, it sports a Sharp IGZO panel that is 5.5-inches with a resolution of 1,920 x 1,080.
In the camera department, the Vernee Apollo Lite will have to sensors from Samsung with a 16MP S6K3P3 snapper on the back and a 5MP S5K5E2 on the front. Other features to note include a USB Type-C port, Pump Express 3.0 Quick Charging, a fingerprint scanner, and an open kernel source code. All the usual boxes are checked in the connectivity department as well with Bluetooth, Wi-Fi, 4G, and Dual-SIM compatibility. The Vernee Apollo Lite is powered by a 3,180mAh battery and runs Android 6.0 out of the box.
As mentioned, you'll be able to reserve the Vernee Apollo Lite on June 1st, and while we don't have an exact date, it is scheduled for a delivery in June.
Is the Vernee Apollo Lite something you would be interested in given its price and specifications?