OnePlus sale puts a permanent price cut on their arsenal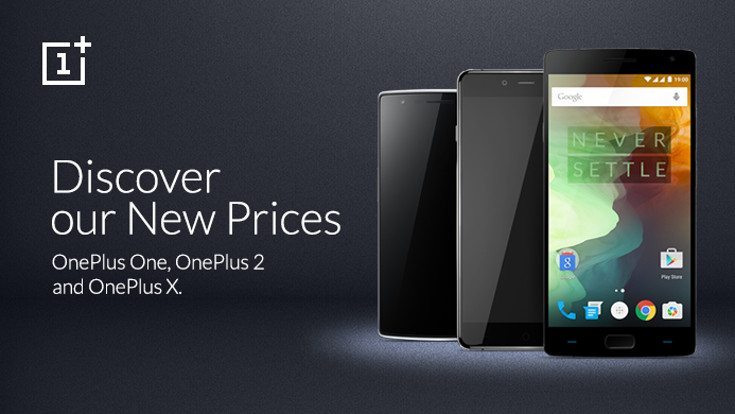 Yesterday, word broke on the OnePlus 3 specifications and today we are back with news of a different variety. A new OnePlus sale has put the company's handsets on discount, and it's a price cut that is going to be permanent.
OnePlus may be smaller than the likes of Samsung and Apple, but they still function in a similar fashion when it comes to a new smartphone release. In this case, it's the OnePlus 3 launch and it appears as if the company is gearing up to move some old stock. They have announced a new promotion ahead of their upcoming flagships arrival, which means you'll be able to save a few bucks if you're interested in one of the company's older products.
The OnePlus sale includes discounts on all their handsets including the recently released OnePlus X, the OnePlus 2 and the original OnePlus. That said, the stock is limited at the moment, which means your selection is as well. The 64GB OnePlus 2 is available in Black for $299.99 while the OnePlus X is listed at $199. Both the 16GB and 64GB editions of the OnePlus One are currently listed as "out of stock" so we are unsure of how much you'll save on that one if more become available.
If you don't have to have top-tier specs, the OnePlus 2 or the OnePlus X are fine choices, especially at a discounted rate. While the price cut is permanent, you may still want to act quickly while they still have handsets available in stock.