Xiaomi Mi Drone priced at $450 for the 4K Edition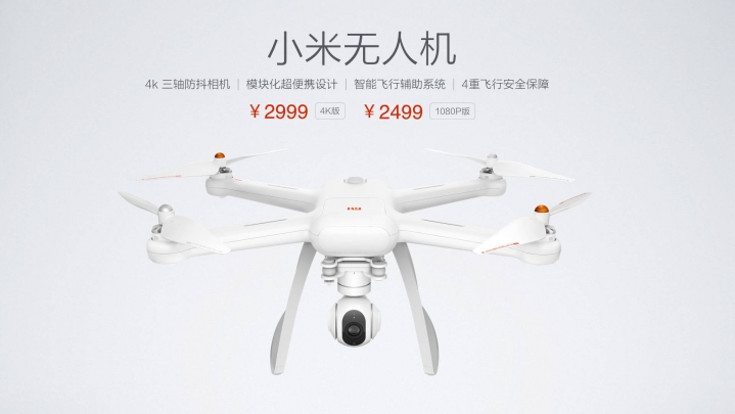 Xioami has been teasing a drone for quite some time, and today they finally pulled back the curtain on their new tech toy. The Xiaomi Mi Drone price has become clear as well, and you'll need to shell out $450 if you want to roll with the 4K model.
If you're looking to purchase a quad or drone, your choices are vast. Xiaomi is the latest company to jump into the drone wars, and they've managed to put together an interesting package in the Xiaomi Mi Drone. That all starts with the camera, which will either handle 4K UHD or 1080p video depending on which model you choose. Either way, the snapper is detachable (a definite plus) and has a gimbal, which can handle up to 2000 vibrations per second. In other words, you should have solid video unless you plan on flying in horrible weather.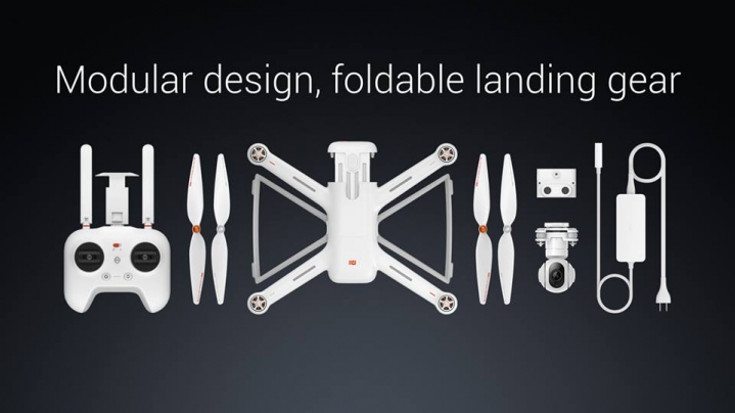 Anyone who's ever flown a drone can attest there's nothing worse than losing a prop or damaging your motor. The modular nature of the Xiaomi Mi Drone will help prevent that as the rotors, battery, prop shields and other parts are all replaceable. That also makes it extremely portable compared to other drones in its class, as you can pack it into a back and hit the road.
The drone has the usual connectivity options as well with GPS/GLONASS to go along with a built-in PCB antenna array in the remote to extend your range. The same can be said of the flight modes, which include takeoff, landing, waypoints, circle and tap to fly. As for the flight time, the company says you can expect around 27 minutes of air time from the 5,100mAh battery. Not too shabby…
As mentioned, the 4K Xiaomi Mi Drone isn't exactly cheap, but it is reasonable compared to other drones in its class at RMB 2,999 which equates to around $457. The FHD model is cheaper if you don't need high-quality video as it's listed at RMB 2,499 or $380 bucks. Both drones will launch in China with the 1080 model becoming available through "crowdfunding" via the Mi Home app while the 4K Xiaomi Mi Drone will arrive in June through an Open Beta program.