Panasonic Toughpad FZ-B2 gets revamped with USB Type-C and Android 6.0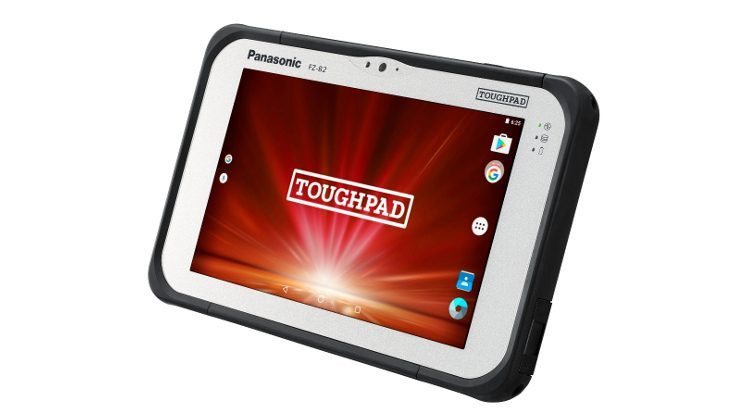 Back in February of last year, we touched on a tablet from Panasonic with the Toughpad FZ-B2. It appears the company has given the slate a refresh, so we are here to take a quick look at the updated specs.
Panasonic's Toughpad has plenty of fans thanks to its rugged design and specifications that most folks would consider solid at the time of their release. The previous version of the Panasonic Toughpad FZ-B2 is starting to show its age considering some of the components available these days, but the company has remedied that with the speedy new model.
One of the best new additions to the new Panasonic Toughpad FZ-B2 would have to be the charging port as you'll get a USB Type-C port this time around. That means you'll be able to transfer files with a quickness and your charging times will be cut down as well. The chip running the show is an Intel Atom x5-Z8550, which is said to increase the battery life, and the rear camera has grown in size to an 8MP snapper. Throw in Android 6.0 and a 7-inch 1,280 x 800 display, and you've just met the Panasonic Toughpad FZ-B2.
As with any "tough" device, the Panasonic Toughpad FZ-B2 carries that moniker for a reason. In this case, it's due to two certifications with the usual IP tag for dust and water-resistance and the MIL-STD-810G standard. The latter means it can withstand a hard drop, severe temperature swings, and can take more of a beating than your average smartphone.
The revamped Panasonic Toughpad FZ-B2 is set to make its debut in June, and it will set you back a whopping $962 which may seem a bit nuts unless you're already familiar with the Toughpad brand. Needless to say, it won't be a slate for the average joe, but is definitely worth a look if you need a sturdy tablet for rough environments.
via – Slashgear