HP Elite X3 Almost Here, WP10 Powered and featuring Fingerprint Sensor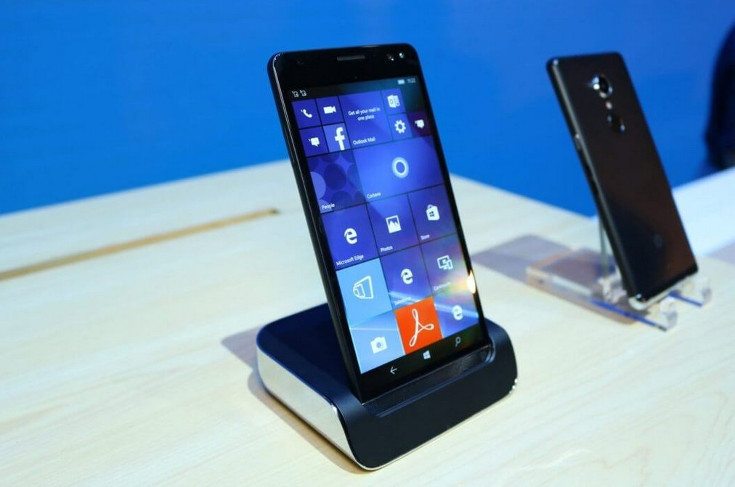 The HP Elite X3 smartphone was first unveiled a few months ago, in February at the MWC (Mobile World Congress), being a Windows 10 (!) powered device with many promises to keep. Now, the same HP Elite X3 is available for everyone to admire in shock and awe at Computex 2016 and it seems that it gained a fingerprint sensor, because bio-metrics are all the rage nowadays. However, the fingerprint scanner is hardly a surprise, since HP themselves announced during the HP Elite X3's presentation at MWC that the smartphone will feature a fingerprint scanner on the back panel, not yet available on the  demo units unveiled at that moment in time.
The new and improved HP Elite X3 will hit the shelves this summer dixit HP, but they failed to produce an exact timeline (or price). However, HP already released a number of teasers on the internet, hence the HP Elite X3 is definitely rolling out this summer. You can see a few video clips about the new HP Elite X3 here and here. Now, as far as smartphones running on WP10 go, the upcoming HP Elite X3 is nothing short of awesome news for the fan-base (provided Windows Phone 10 has a fan-base), as the new HP smartphone promises to be the missing link, something to fill the gap between the cheap (or mediocre) WP smartphones and the almost mythical premium-high end flagship that's still missing in action.
Basically, the HP Elite X3 will be a premium phablet, a melange between a smartphone and a tablet/even laptop, that will take advantage of Windows's Continuum for smartphones. To describe it in a few words, the HP Elite X3 is a bigger, better, faster and more premium Lumia 950 XL, that will take the Snapdragon 820 SoC to its physical limits,  featuring a portable keyboard and display together with a business oriented design. It's also worth noting that WP 10  Mobile will get fingerprint support this summer, and the HP Elite X3 is also announced to launch in summer, and that's hardly a coincidence.