Samsung Galaxy J3 Pro price and specifications announced for China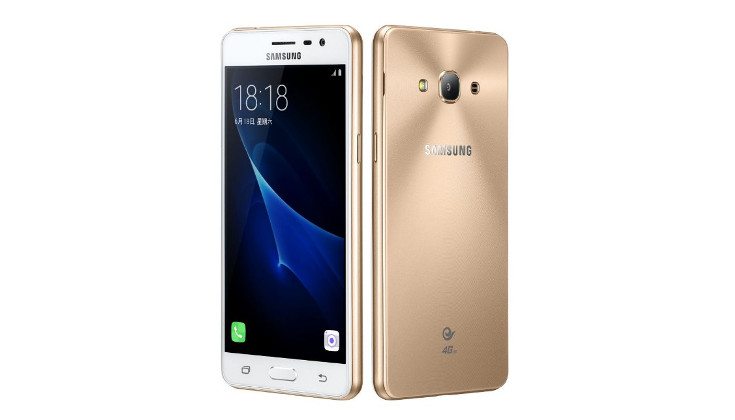 Samsung loves to play the variant game, and today a new one has made its debut in China. It's called the Samsung Galaxy J3 Pro, and it's a variant of the device we got to know just last month.
The regular version of the Samsung Galaxy J3 popped onto our radars last month when it hit the states through three of the four major carriers. In terms of horsepower, it was a bit underwhelming although it is an affordable option if you need 4G LTE and want Android 6.0. The Samsung Galaxy J3 Pro is a slightly upgraded version of that handset, and may be worth a look if Sammy takes it global.
The display of the Samsung Galaxy J3 Pro is still 5-inches with a resolution of 1,280 x 720. The chip powering the handset has changed to a Snapdragon 410 and you'll get a bit of extra RAM with 2GB instead of 1.5GB. That said, the storage capacity remains the same at 16GB, but it is expandable through a microSD card slot.
On the backside of the Samsung Galaxy J3 Pro, you will find an 8MP sensor while the front-facing snapper is listed at 5MP. All the usual boxes are checked in the connectivity department as well, so you'll get Wi-Fi, Bluetooth 4.1, GPS, 4G LTE, and NFC. You will also get two SIM card slots on this one due to the locale. Last but not least is the battery which is listed at 2,600mAh and Android 6.0.
As mentioned, the Samsung Galaxy J3 Pro is only available in China through China Telecom, but we wouldn't be surprised to see it arrive in other regions at a later date. It currently carries a price tag of around 990 Yuan or $150/€132.
Would you like to see the Samsung Galaxy J3 Pro come to your region?
via –blogofmobile