The New Surface Pro 5 Rumored to Feature 4K Display and More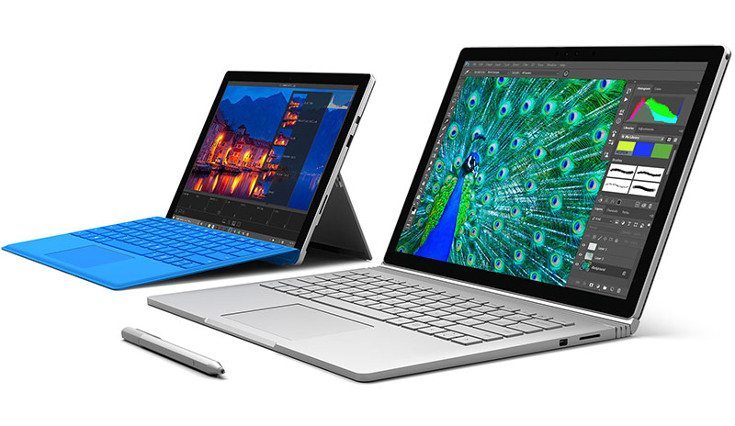 The long wait for the new Microsoft Surface Pro 5 gets more intense with new rumors about its hardware specs. Microsoft are well known for their marketing technique of making us wait and sweat bullets for their next awesome product to arrive, and the new Surface Pro 5 is no different in this regard. The new 2 in 1 tablet is basically a hybrid, being something like the best of both worlds, i.e. it combines the processing power of a laptop with the versatility and convenience of a tablet. Today we have a new report, courtesy of Mobipicker, that claims the new  Surface Pro 5 will be available with a 4K display and it will also pack Intel's latest hardware inside, the 14nm Kaby Lake processor respectively. As you can see, together with an incremental step from 4 to 5, the new Surface Pro 5 will benefit from a massive bump in terms of hardware, confirming that old adagio that Microsoft gets better with age. Obviously, the device will run on Windows 10 Redstone 2 OS.
Together with Intel's state of the art CPU architecture, the Surface Pro 5 will offer up to 16 gigabytes of RAM, while the gaming department will be taken care of by a high-end NVIDIA Pascal GPU or an AMD Polaris variety. If today's rumor proves to be correct, the Surface Pro 5 will be the first in the series to boast a 3rd party discrete graphical processing unit (GPU). But the more exciting part is the 4K display, which means that on a 12.3 inches wide screen, you'll get a flabbergasting 358 pixels per inch density, compared to the Surface Pro 4′s 267 ppi. There's a giant leap in this department, drop of the hat to Microsoft, they're rock and roll by any metrics. Intel's 7th gen cores are to be revealed later in 2016, thus making it possible for Microsoft to release their new Surface Pro 5 featuring the Kaby Lake architecture; however, rumor has it that the new Pro 5 will not be released until the spring of 2017. Until then, keep your eyes peeled and your wallet ready for action.
Source: Mobipicker