Batman smartphone price listed at over $1,000 in some regions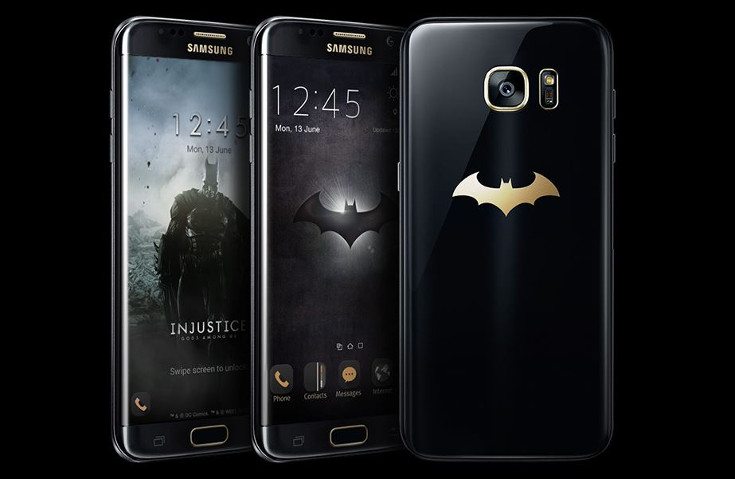 At the end of last month, Samsung surprised a lot of folks with word of a Batman smartphone. Well, you may want to start saving now as the Batman Injustice Edition price is going to be extremely expensive.
Anytime we see a "limited" edition smartphone hit the streets, most consumers know it's going to cost a bit more than the regular model. Needless to say, plenty of folks will pony up an extra hundred bucks for a really cool smartphone, especially one that hardly anyone else owns. Unfortunately, Samsung has lost their minds for the upcoming Batman smartphone as the price is tipped to be north of $1,000 bucks.
The Samsung Galaxy S7 Edge Injustice Edition is starting to appear in certain locales, and it's bringing a hefty price tag along for the ride. The handset has shown up in Russia where it will carry a price tag of around $1,250 while Indonesians will have to pay a bit more at around $1,140. Considering the regular edition of the Galaxy S7 Edge will set you back around $750 bucks, it is quite the price jump.
As a refresher, the Samsung Galaxy S7 Edge Injustice Edition is the exact same smartphone as the regular S7 Edge aside from a makeover and a few bits of Injustice-themed flair. That means you'll get a phablet with a QHD panel, a Snapdragon 820, 4GB of RAM, and a 12MP/5MP camera combo. All the usual bells & whistles are present as well along with a Fingerprint Scanner and a slew of pre-installed software from Samsung. Throw in some custom themes along with a custom Gear VR and you've just met the Batman phone.
While the Batman smartphone is extremely cool, we are curious to see how many people are willing to shell out over a grand for the device. Keep in mind, those prices could drop a bit once in different locales, but all signs point towards the Galaxy S7 Edge Injustice Edition costing over $1,000.
via – Phandroid      source: high-tech.mail.ru,   Samsung