China-Only Samsung Veyron Clam-shell Flagship In the Works?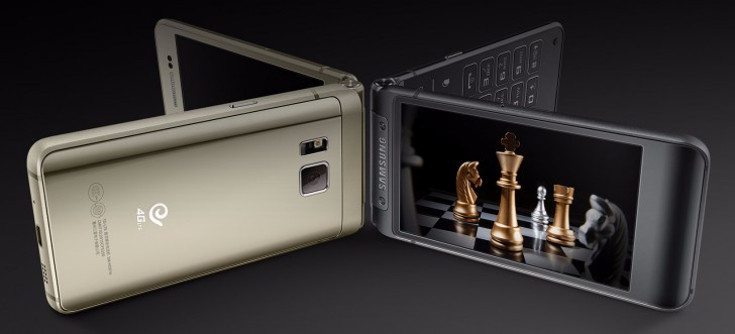 If you're not very much into super-cars, you'll probably miss the chutzpah represented by the Samsung Veyron, a soon to be released smartphone in a clam-shell form-factor which is built around a powerful Exynos 8890 system on chip. It looks like clam-shell smartphones are to be revived soon by the Korean tech giant, as the new Samsung Veyron comes with a bang, to say the least. However, this is not the first attempt to re-invent history, because Samsung tried to pull that off last year, when they released another flagship grade smartphone, exclusively for China though, a piece of gear code-named W2016 (internal model number SM-2016), a smartphone with a huge price tag, i.e. 2 x Galaxy S6.
This year's Samsung Veyron arrives again in a clam-shell design, it's powered by a state of the art (in house made) system on chip and it comes with the internal model number SM-2017,  also being code-named just like Bugatti Veyron, world's most expensive super car (and the fastest).The new Samsung Veyron will be powered by an updated system on chip, the  Exynos 8890 respectively, which replaces the old Exynos 7420 in the W2016, a solid piece of hardware which is everything about top notch performance. The camera will be borrowed from the current Galaxy S7 series, meaning that the Samsung Veyron will feature a 12 megapixels frontal snapper and a secondary 5 megapixels selfie unit.
The display will remain virtually identical in the new generation, i.e. a dual 3.9 inches wide SUPER AMOLED version, basically two of them, one screen on either side of the clam-shell smartphone. And that pretty much sums up what we know currently about the soon to become world's coolest smartphone, aside that will be once again a China-only model. The question that pops into  my mind and probably yours is why Samsung keeps these awesome clam-shell smartphones away from our hands?