OnePlus 3 price and specifications leak through Amazon listing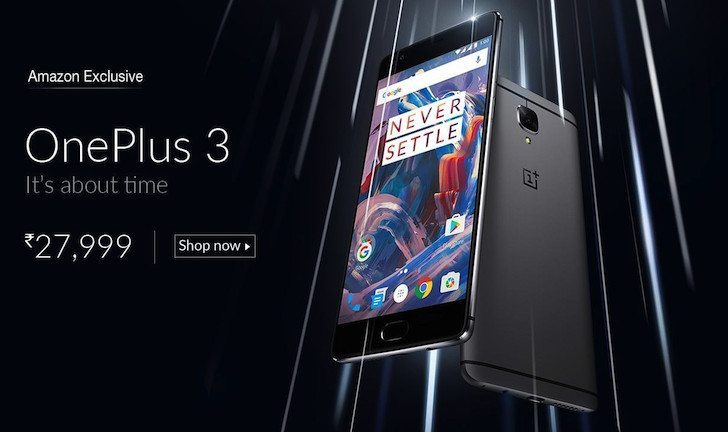 What a difference a day makes. Just yesterday we told you about a newspaper ad that spilled a few beans on the OnePlus 3 release, and today it's happened again. This time around it's from one of the biggest retailers on the planet, and we have the full scoop on the OnePlus 3 price and specifications for at least one locale.
It's safe to say there's not much for OnePlus to reveal when they take to their virtual stage to launch the OnePlus 3. The handset has leaked just as much as devices from larger companies, so we had a good idea what to expect already. The leaked newspaper ad from the Hindustan Times confirmed a few of the previously leaked specs, but the new Amazon listing has spilled all the beans.
Apparently, the OnePlus 3 is set to be an Amazon exclusive for India, and the trigger-happy company not only told the world early, they also published the full OnePlus 3 specifications. The OnePlus 3 price is also listed at Rs. 27,999 for India, so there is literally almost nothing left to tell aside from software features or any last minute surprises.
According to Amazon's store page, the OnePlus 3 will indeed have a fingerprint scanner, a 5.5-inch FHD display, 6GB of RAM, and 64GB of internal storage. The camera combo clocks in at 16MP and 8MP, and the battery is listed at 3,000mAh. Basically, everything we heard was true, and that's not a bad thing if you dig specs.
As you can imagine, Amazon took the OnePlus 3 page down rather quickly, and now it just tells you to watch the VR event on June 15th. While we're sure that will be quite cool, if you reside in India you know where you will need to go to snag the OnePlus 3 and how much it will cost you at launch.
What do you think of the OnePlus 3 thus far?
via – Android Police