Save $100 on Father's Day Deal on a Motorola Moto X Pure Edition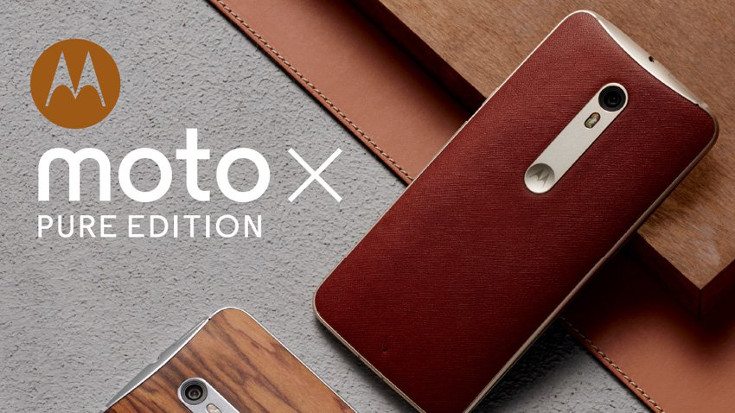 Next Sunday is Father's Day and that means you now have the opportunity to grab a Moto X Pure Edition for just $299, i.e. a sweet deal if you're a Moto X fanboy reading the best mobile phones website in the world. Just click here and you'll benefit from a $100 saving vs the smartphone's regular price. Be advised that you'll be getting the 16 gigabytes version of the Moto X Pure Edition. If you want to go for the 32 gigabytes option, you'll have to cough up $349,99 while the big 64 GB unit will drain $399.99 from your bank account. However, keep in mind that any of these offers will save you a cool $100 from the regular price of the respective droid, so go grab'em while you can.
If you are wondering why, let's make a quick recap of the Moto X Pure Edition's tech specs. The smartphone comes with a 5.7 inches wide LCD IPS display featuring QHD resolution, i.e. 1440 x 2560 pixels. That means the Moto X Pure Edition offers an astounding 520 pixels per inch density, together with the fact that this baby made under Lenovo's supervision is the biggest smartphone in the family up to date. Also, the Moto X Pure Edition runs on a state of the art Qualcomm Snapdragon 808, featuring an octa core (that's eight cores folks) architecture, with the CPUs clocked at 1.8 GHz and 1.4 GHz respectively (4x Cortex A-57 + 4x Cortex A53).
The gaming department is taken care of by an Adreno 418 GPU, working together with a generous 3 GB of LPDDR3 RAM for providing you with breathtaking performance, regardless of the task required. The camera is a 21 megapixels variety with f/2.0 aperture, capable of 4K recording and featuring all the bells and whistles expected from a flagship droid: phase detect auto-focus, gesture controls, dual tone LED flash and the whole nine yards. The speakers are front-facing and they come with a Smartboost setting, while the metal body of the  Moto X Pure Edition is customizable via the Moto Maker thingy.
Source: Motorola