Asus ZenPad Z8 lands at Verizon with LTE for $299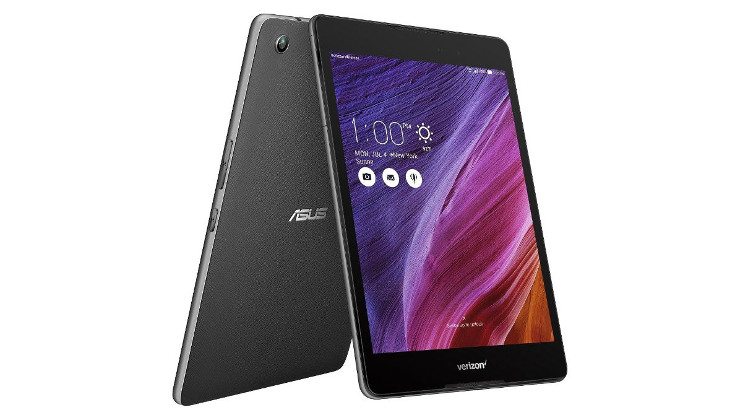 Towards the end of last month, we learned of a new slate from Asus called the ZenPad Z8. We knew it was coming to Verizon, but some details were still up in the air including the price. Today Asus took the wraps off their new tablet, and it's going to set you back $249.99 through Big Red.
Whenever we get a new device leak, you never know how things will actually pan out when release day rolls around. We learned of the Asus ZenPad Z8 through @evleaks and are pleased to say he was dead on in regards to most of the specs. That means consumers will be able to pick up a slate with some power, and as it's Asus, it won't bust the bank.
As the name implies, the Asus ZenPad Z8 is a tablet in the 8-inch range as it clocks in at 7.9-inches with a resolution of 2,048 x 1,536. Beneath that big slab of glass, you will find the speedy hexa-core Snapdragon 650, which is helped along with 2GB of RAM. There isn't much storage out of the box with only 16GB, but you will be able to expand through a microSD card slot.
Tablets usually aren't known for their cameras, but the Asus ZenPad Z8 is better than most in that department. On the backside, you will find an 8MP sensor while a 2MP snapper can take care of your selfie needs. Other features to note include DTS-HD audio, Dual front-facing speakers, 4G LTE, and a USB Type-C charging port. The Asus ZenPad Z8 will pull its power from a reasonably sized 4,680mAh battery and runs Android 6.0 with the company's Zen UI.
The Asus ZenPad Z8 will be available from Verizon on June 23rd in Black for $249.99. If you want to go the cheaper route, you can opt for a 24-month payment plan which brings the price down to $10.41 per month.
via – Fonearena