Mi Note 2 from Xiaomi To Come with Edge Display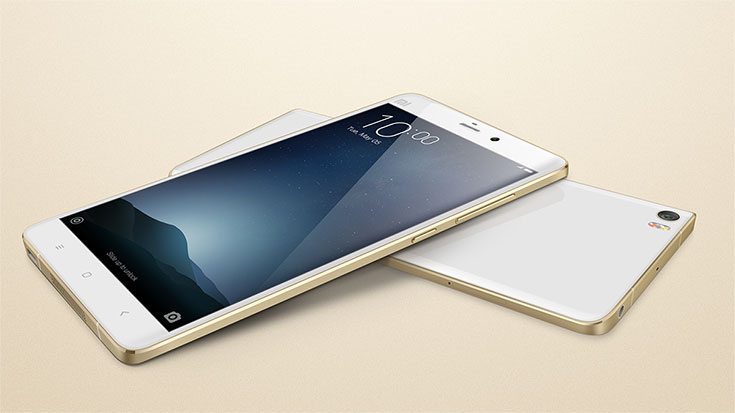 If you remember right, there was one particular phone that catapulted Xiaomi's brand image. The phone that I'm talking about is the Xiaomi Mi Note. This is not the Redmi Note, which is part of the budget Redmi lineup, but it is more of a flagship offering, just like the Galaxy Note series. Now, Xiaomi is rumored to be working on the successor of the Mi Note, the Xiaomi Mi Note 2.

The most interesting part of the new Mi Note 2 is that it is alleged to be coming in three different variants. And what's even more interesting is that one of the variants will sport an Edge display, like the ones seen on the Galaxy Edge smartphones. This rumor surfaced a few days after a rumor about the Samsung Note 7 suggested that it will come with a dual curved display.
None of the other specifications of the Xiaomi Mi Note 2 have surfaced online. The lower end model amongst the three variants will have a single camera while the top end model will come with a dual camera setup. The source of the rumor suggests that the high end variant will have a Hi-Fi chip and a super charging feature on the phone, but what that exactly means is left to our imagination.
The Hi-Fi feature may most probably be an inbuilt DAC chip that allows for 32-bit audio playback or even higher quality output. Super charging may be an advanced form of Quick Charge that allows for even faster charging.
None of these features have been officially confirmed. Further speculations suggest that the Xiaomi Mi Note 2 may also come with a 5.7inch display, like the Mi Note, but with a Quad-HD resolution. It will have the latest Snapdragon 823 or 821 under the hood along with 4GB or 6GB of RAM. Â More news about the Xiaomi Mi Note 2 is expected to be revealed soon!
via – GSMArena