LeEco Le Max 2 Revealed Boasting Impressive Specs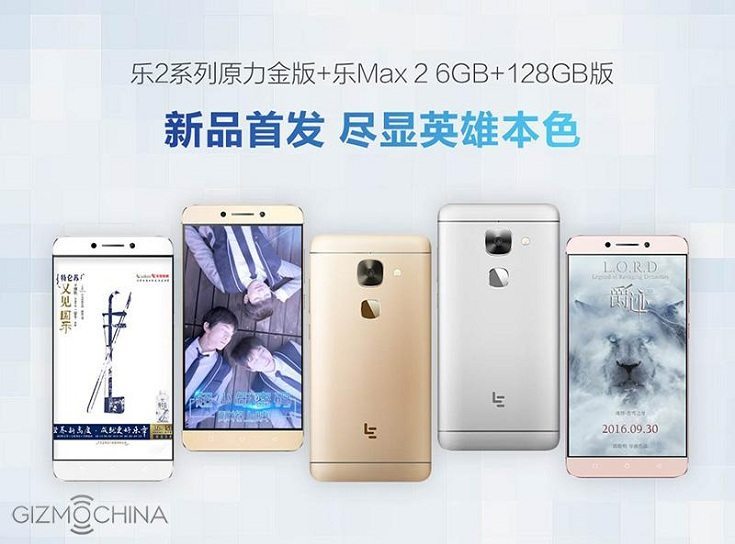 There were some teasers a couple of days ago, some leaks and lots of rumors about the upcoming LeEco Le Max 2, but today we have the real deal, as the Chinese company finally revealed officially their new flagship. During today's special event we found out everything there is to know about the LeEco Le Max 2: it will run on a powerful Qualcomm Snapdragon 820 system on chip instead of the rumored 821/823 variety and also there's a new colorway available for the three smartphones which were announced back in April.
For the fashion conscious droid lovers out there, the new LeEco Le Max 2 will look its best in the Force Gold version, this is the emperor's new clothes sort to speak. Until now, the devices were available only in silver, grey and rose gold. The Force Gold option will be available also for the Le 2/Le 2 Pro and the color was developed together with psychology experts, being a psyop job after any definition.
But the star of today's show was definitely the official announcement of the current flagship, the LeEco Le Max 2. This baby boasts impressive specs, to say the least, even if the hardware platform is not what we'd expected. However, the Snapdragon 820 still packs quite a kick, even if it's yesterday's news. Together with a high end SoC, the LeEco Le Max 2 also boasts an impressive 6 gigabytes of RAM and 128 GB if internal storage. Previously, the high-end version only offered 64 gigs of storage capacity, but besides that, there's nothing new really.
Talking about pricing, because that's important, the LeEco Le Max 2 starts at $364 (CNY 2,099, €284) for the 32 GB/4 GB of RAM variety and that's a pretty good price considering the specs. The mid-range version sells for $376 (CNY 2,499, €339) and it comes with 6 GB of RAM and 64 GB of storage while the new/top tier LeEco Le Max 2 will drain $421 (€379, CNY 2,799) from you bank account featuring the aforementioned 6GB/128 GB combo. All these prices are for the Chinese market obviously and given the specs, it's hard to find anything remotely comparable in this writer's opinion.