Oppo Find 9 render emerges with sleek design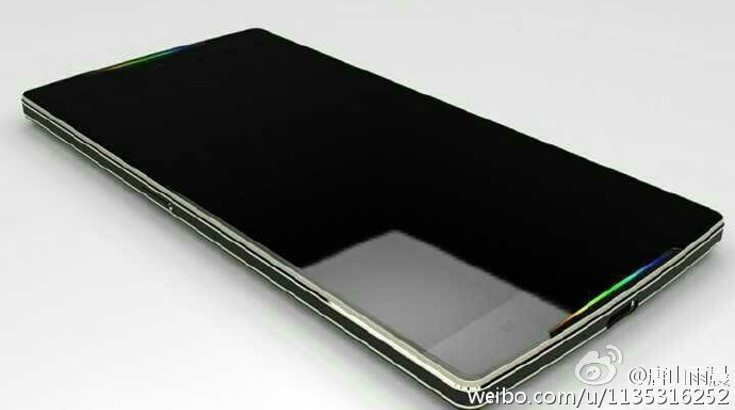 It's been a while since we've heard anything about the Oppo Find 9 release date. While that is still up in the air, a new render has emerged that claims to show the smartphone up close and personal.
It's safe to say many smartphones these days share a few features when it comes to the design. Whenever a company does manage to put out something unique, it tends to get folks amped up. If the new Oppo Find 9 render pans out, we have a feeling it could be very popular whenever it finally hits the streets.
Weibo is the source of the rumored Oppo Find 9 image, and to be frank, there is not much to go on. The device is believed to be the Find 9 due to the "Skyline Breathing Light" but we do not get to see the backside, so there is no obvious branding. Regardless, it is a good looking smartphone and the metal accents around the edge are a nice touch as well.
As for the Oppo Find 9 specs, we may have got a look at one of the variants through a benchmark listing a few months back. A device dubbed the Oppo X9007 was listed with a Snapdragon 820, 3GB of RAM, and 32GB of storage with a 16MP/4MP camera combo in tow. The high-end model of the Find 9 will be a bit beefier as it's tipped to roll out with a Snapdragon 821, 8GB of RAM, 128GB of storage, and a 5.5-inch QHD panel. You will want to take those with a large dose of salt unless it doesn't debut until sometime next year.
While the new render is certainly slick, take it lightly at the moment considering the lack of branding. It could definitely be a device from Oppo, but there is no guarantee it's the elusive Oppo Find 9. Needless to say, we are as curious about the handset as anyone, so we will keep you in the loop as more details come to light on the Oppo Find 9 release date.
via – mobiltelefon.ru