Asus ZenFone 3 Deluxe Announced with Snapdragon 821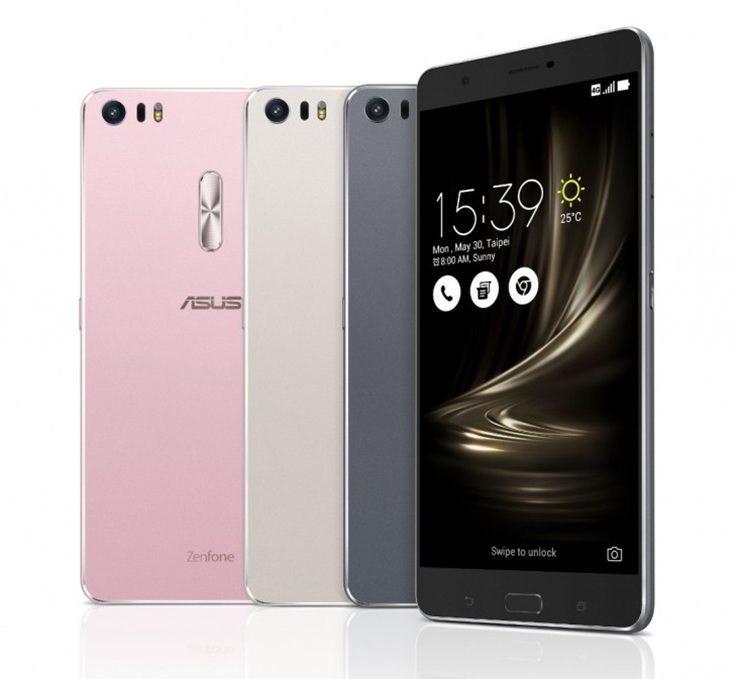 Just within a day of announcing the most powerful chipset on the planet, the Snapdragon 821, Asus has announced their flagship, the Asus ZenFone 3 Deluxe. It is the first phone in the world to be officially announced with the Snapdragon 821, also making it the most powerful smartphone right now. Just like with all the other ZenFones there are a number of variants for the same phone, making the purchase very difficult. There are 3 variants for the Asus ZenFone 3 Deluxe, out of which two of them come with the Snapdragon 820.
The third and the top-of-the-line variant includes the Snapdragon 821 with a massive 6GB of RAM and 256GB of UFS 2.0 storage. The other variants have 4GB of RAM along with 32GB of internal storage and 6GB of RAM and 128GB of internal storage. All the other specifications are similar across the three variants.
If you didn't know already, the Asus ZenFone 3 Deluxe comes with an unconventional screen size of 5.7-inches with a full HD resolution. The all metal body of the phone looks sleek and premium, but that is what's expected from a flagship that is priced at around $776 for the high-end version.
The 23 megapixel rear camera has a TriTech autofocusing system that uses three different kinds of focusing methods for faster and better results. There is an 8 megapixel front camera in charge of the selfies.
Nowadays, every flagship is expected to come with a USB-Type C port and a fingerprint scanner. Both of these are included on the Asus ZenFone 3 Deluxe. The 3,000mAh battery supports fast charging and the phone comes with ZenUI based on Android Marshmallow out of the box. It is definitely an awesome phone from Asus, but for a price of $497, $559 and $776 respectively for the three variants, consumers will need to look into their priorities carefully before going in for the purchase.