New renders may show the first Google Smartwatches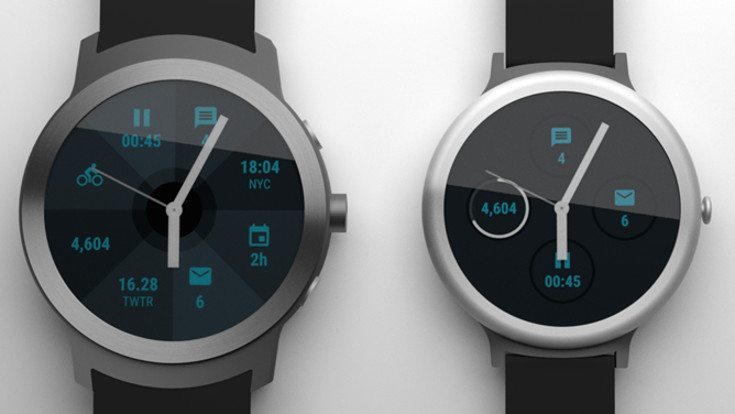 Recently rumors popped up regarding a Google-branded smartwatch. As you can imagine, it got folks talking even if we're currently unsure of its Nexus lineage. Ready to get a glimpse of what the first Google smartwatch may look like?
Android Police broke the news last week of two new smartwatches dubbed the Swordfish and Angelfish. The names definitely make you think Nexus considering the company's previous name games, but that detail has yet to be confirmed. While the original report gave us plenty of details to take in, we didn't have a good idea of what those Google smartwatches would look like. Well, that has changed today.
The new Google smartwatch renders come from the same source as the original report and show what they believe the new wearables will look like. The larger of the two smartwatches is the Angelfish and it will have three buttons on the side and larger lugs. The Google Sailfish, on the other hand, looks a bit more svelte with smoother curves but it's said to have a black "gap" between the body and display. It's believed to be their way of dealing with the flat tire effect although the watch is still in the prototype stage at the moment.
It's about time that Google finally unleashes its own wearable, as the Android Wear platform could use a bit of a boost with Tizen stealing a some of its thunder over the past year. If they are true "Nexus" smartwatches, they should sell well if Google can manage to keep the price down.
Would you purchase a Google smartwatch over the Gear S3 or the next Apple Watch?