Alcatel Idol 4S Available on Pre-Order in the US Starting from July 15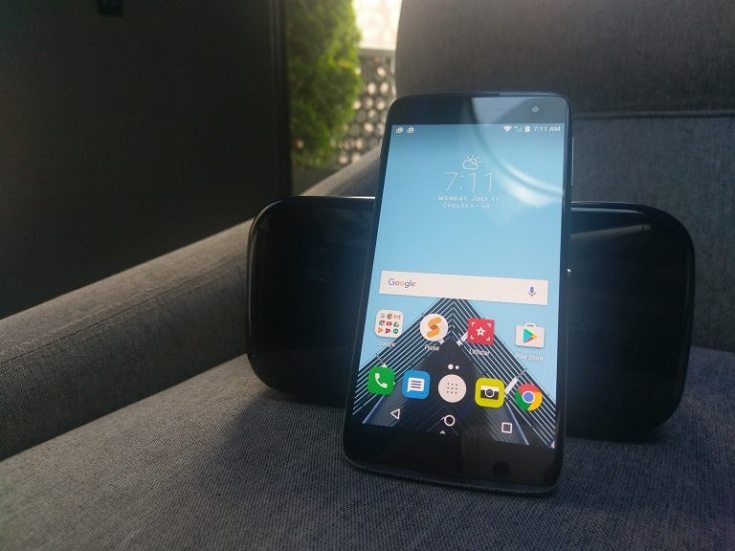 Alcatel Idol 4S is the brave successor of the hugely popular Idol 3 and it will soon be available on pre-order for US customers starting from July 15 for $350. If you think that's a lot of dough, well, you're probably wrong. I know, the Idol 3 was significantly cheaper, with its $250 asking price, but the Alcatel Idol 4S comes with a lot of goodies included in the retail bundle.
Just to get an idea, together with a very competent mid-ranged droid, you'll receive "free of charge" a Virtual Reality headset/goggles, a cool pair of JBL headphones, a tempered screen-protector and, just wait for it: a protective case for your beloved Alcatel Idol 4S, courtesy of Incipio. I mean, it doesn't get any better than that, right? Now, if you "hurry up and buy" between July 15th and August 3rd, you'll only pay $350 for the bundle. After the sale ends, the regular $399 price tag goes into effect.
If a down payment of $350 is not very appealing for you, rest assured, as Alcatel is offering financing if you want it, starting from $37 per month for 12 months. Also, if you think that Alcatel is asking too much for the Alcatel Idol 4S compared to the old Idol 3, just take a look at what's inside the box, I mean the VR Headset, the headphones and the case really make a difference. Also, the smartphone comes unlocked and it works on the vast majority of US LTE networks.
Now, as per its tech specs, the new and long awaited for Alcatel Idol 4S is a very powerful mid-range droid, featuring a beautiful metal/glass design and it runs on a Qualcomm Snapdragon 653 system on chip, i.e. an octa-core architecture, together with an Adreno 510 GPU, a generous 3 gigabytes of RAM and an excellent 16 megapixels snapper, with a sensor provided by Sony/an 8 MP secondary camera for selfies/video-calling. The display is a 5.5 inches QHD variety, the battery a beefy 3000 mAh unit and the smartphone also boasts stereo speakers and a quick charge feature.
Source: Alcatel