Sony Xperia E5 hits the UK for £100 at Vodafone on Pay as you go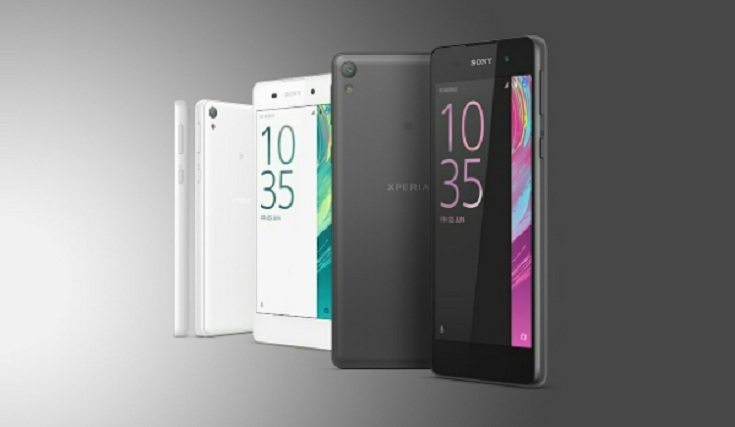 Announced earlier in May, the Sony Xperia E5 is now up for grabs for just £100 at Vodafone UK on "Pay as you go". The new Xperia E5 is one of the most affordable droids in the company's portfolio and is now available for purchase  in both online/offline stores; if you desire so, you can opt for a two year contract with Vodafone and you'll get the smartphone for free. Obviously, you'll have to pay on a monthly basis depending upon what plan you're choosing, the cheapest starting from £16/month.
The £16/month is the most basic option and it will bring you a free Sony Xperia E5 together with unlimited texts, 250 megabytes of mobile internet/4G data and just 250 minutes. However, there are other plans you can choose from, with the most expensive one offering unlimited texts and minutes (available both in the United Kingdom and when roaming), 4 gigabytes of mobile internet when roaming included, 20 gigabytes of mobile internet in the UK and take a load of this:  subscriptions to Now TV, Spotify Premium and Sky Sports Mobile TV; all these for just £48 per month.
In case you're not well familiarized with the Sony Xperia E5, this baby is the the company's cheapest droid as per its 2016 lineup. However, just looking at it, you wouldn't assume the Sony Xperia E5's price tag of just 100 pounds, as the smartphone features a classy and clean design, with impeccable workmanship, even if it's made entirely of plastic. The Xperia E5 is an excellent all-rounder droid, with a design reminding of the Xperia Z5 flagship, featuring a 5 inches wide IPS LCD display of 1280 x 720px resolution/294 pixels per inch density, a 13 megapixels camera with Full HD video recording capability/tracking autofocus/a secondary 5 MP camera for video calling and selfies and running on a MediaTek MT6735 hardware platform, a quad core variety with Cortex A-54 CPUs clocked at 1.3 GHz, together with a Mali T720 GPU and 1.5 gigabytes of RAM/16 GB of internal memory capacity and a 2700 (sealed) mAh battery.
Source  Vodafone UK