Oppo F1s set for an official unveiling in August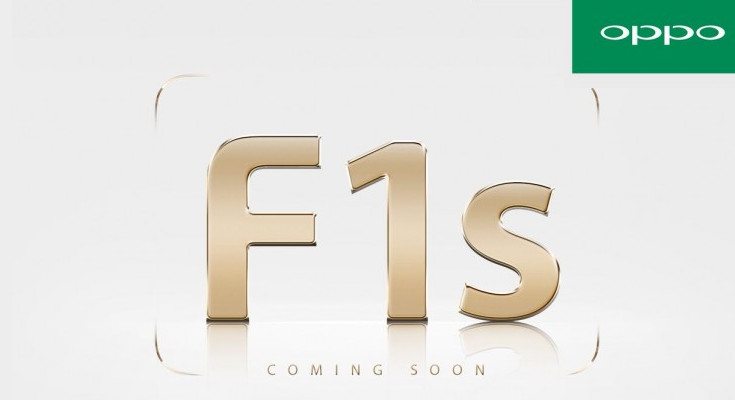 The Oppo F1 has been out for a bit, and it appears its successor is gearing up for a debut. The Oppo F1s will become official in the next month, and its one to watch if you're in the market for a solid handset aimed towards shutterbugs.
China produces a whole lot of smartphones — it's a well-known fact. Most of the mid-range to low-end smartphones from the Far East eventually find their way into other locales, and we expect that to be the case with the Oppo F1s. The follow-up to the original F1 will debut close to a year and a half after the original, but what it will bring to the table is still up in the air.
The OG Oppo F1 was a fine handset with a Snapdragon 616 processor, 3GB of RAM and a very solid camera combo that clocked in at 13MP on the back and 8MP in the front. The camera-centric device has been quite popular, and there was even a pro model with a speedier chip, more RAM and better specs across the board. Well, while the company has been tight-lipped on what the Oppo F1s will bring to the table, we can always speculate.
When a company slaps an "S" onto a handset, it can mean many things. Sometimes it means a high-powered variant is on display while other times the company goes the opposite route and dumbs down the specs. For the Oppo F1s, we know they will still focus on the cameras to a degree so an updated sensor package should be on display. The company expects it to be of their top sellers as well, so an updated processor is almost certain to be a lock. As for the RAM, considering the previous two versions had 3-4GB, we expect that to stay the same.
With an official announcement set for next month, we expect to see some leaks start trickling out from Oppo's camp in the weeks ahead. We also expect the Oppo F1s to be a popular choice when it is unleashed, so rest assured we'll be around to bring you the news as it rolls in.