New Video Shows Samsung Galaxy Note 7's Iris Scanner in Action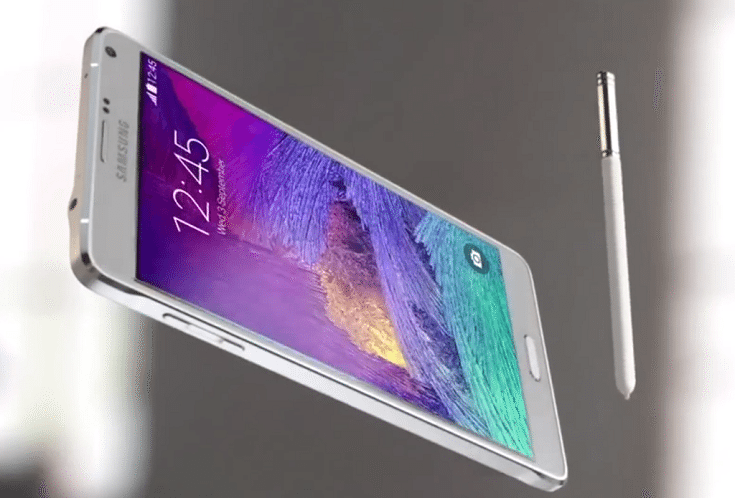 The Samsung Galaxy Note 7 is that kind of a device which makes rumor mills to go berserk and today's piece of news is all about biometrics. According to one of my previous articles, the rumor mill had it that the soon to be released Samsung Galaxy Note 7 will boast a high-tech iris scanner, a feature that comes directly from the 80's science fiction movies. Technology has a way of transforming my childhood's fantasies into hard facts lately, so here's the video I was talking about in the title:
https://youtu.be/AiNBpupkM2Y
Even if I don't understand a word in Chinese except maybe quai-loh and fang pi, it's obvious that the smartphone showcased here is an alive-and-kicking Samsung Galaxy Note 7 which seems to have a very efficient iris scanner. I mean, it unlocks the smartphone in just milliseconds, which is as cool as it gets if you're into all this biometrics extravaganza.
According to Samsung, the scanner works best at distances between 25 and 35 centimeters, i.e. 1 ft give or take. And it works pretty good, as you can see for yourself. One can only hope it will work just as good after a few months of heavy usage, right? Also, Samsung says that iris scanning technology should be avoided when wearing contact lenses or on babies.
Other than the now confirmed iris scanner, the previous leaks told us many things about the future flagship droid. For example, we know that the smartphone will offer a lot of screen real estate for heavy internet users, i.e. a 5.7 inches wide display of QHD resolution and that cool curved/edge design on both sides. Also, Samsung Galaxy Note 7 will run on Android 6.0 Marshmallow out of the box with the company's proprietary TouchWiz UI on top and it will have two cameras, a dual setup of 12 Megapixels snappers on the back panel and a 5 megapixels snapper for selfies and video calling in the front (4 GB of RAM are also confirmed). The expected launching date for the Note 7 is August 2nd, keep in touch.
Source:Â SamMobile