Noodlecake Studios aims to frustrate gamers with Try Harder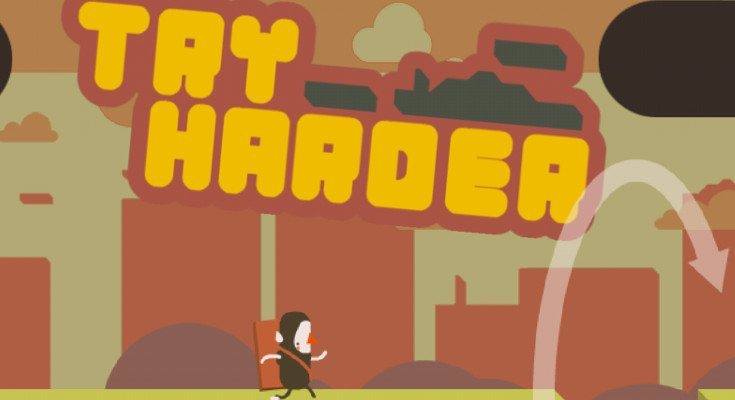 A few weeks back we told you about a new game from Noodlecake Studios with Super Stickman Golf 3. They're not one to rest for long, so we're getting a new game this week that promises to frustrate gamers with Try Harder.
We love video games with cool names like Dark Souls, but sometimes a simple title is the way to go. That is the case with Try Harder, as it's a game about giving it your all every time out. If you can't hit your goal, you simply need to "try harder" which is far easier said than done unless you have quick digits and lightning quick reflexes.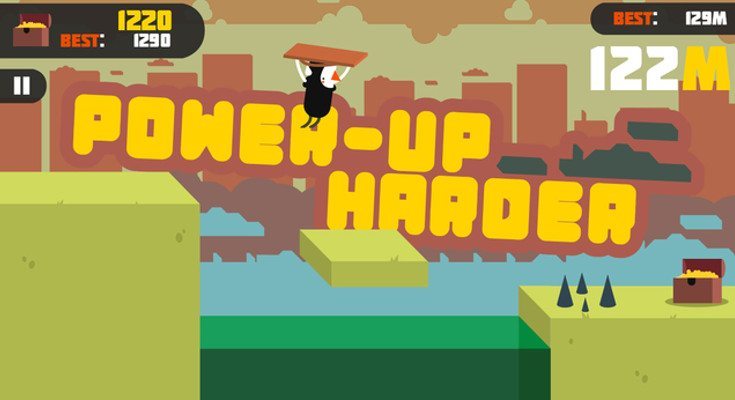 Try Harder is an endless runner of sorts as the goal of the game is to make it as far as possible in one run. All you have to do is tap the screen for a regular/short jump or hold it a bit longer for a big leap — it's easily accessible in terms of the gameplay. That said, you'll be tapping furiously considering there are obstacles galore and plenty of crevices to fall into as well.
One of the unique twists in Try Harder happens when you die. Your corpse stays wherever you drop dead, which can be a huge advantage at times. If there's a spot with a long jump and you keep hitting the water, you can use your own dead body to extend the platform a bit further. As for the extras, they are sparse to put it mildly although you can extend your run by watching videos and there are coins to collect.
Try Harder isn't the toughest game on Google Play (Super Hexagon), but it is certainly challenging and a great little game to play if you're in the mood for a short burst of fun. If you want to give it a whirl, you can pick up Try Harder for free on Google Play or the App Store.