Intex Aqua Strong 5.1 appears with Android 6.0 for Rs. 5,599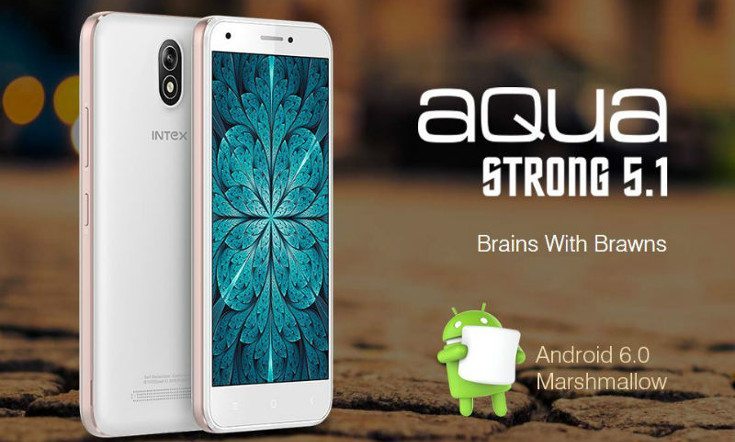 It's safe to say, Intex is on a roll. The company has released another handset for consumers in India this week with the Intex Aqua Strong 5.1, and we are here to bring you the scoop on its specs.
Intex has released at least four smartphones last month (that we know of) and it appears they aren't going to slow down as we head into August. The company has unleashed the Intex Aqua Strong 5.1 from the depths of its arsenal and as the Rs. 5,599 price tag implies, it's a handset geared towards the budget market.
If the Intex Aqua Strong 5.1 has a standout feature, it would have to be 4G and VoLTE. That's because the rest of the specs are in the lower end of the smartphone spectrum thanks to a 1GHz quad-core chip and 1GB of RAM. The storage is listed at 8GB, but expandable while the display is of average-size at 5-inches and sports a resolution of 854 x 480.
As mentioned, the Intex Aqua Strong 5.1 will have 4G VoLTE and other connectivity options will include Bluetooth, Wi-Fi, GPS, and Dual SIM slots. The front-facing camera is listed at 2MP and surprisingly has an LED flash, while the rear camera is a bit beefier at 5MP and sports a Dual LED flash. Last but not least, is a 2,800mAh battery and the OS otherwise known as Android 6.0.
The Intex Aqua Strong 5.1 isn't breaking any new ground with its specifications or features, and it probably won't win any beauty contests either. That said, it's very affordable at Rs. 5,599 which shakes out to around $84. The handset should be available in White, Blue, and Champagne if you're looking to pick one up.
via – Indian Express