New Black Gear VR announced with improved FOV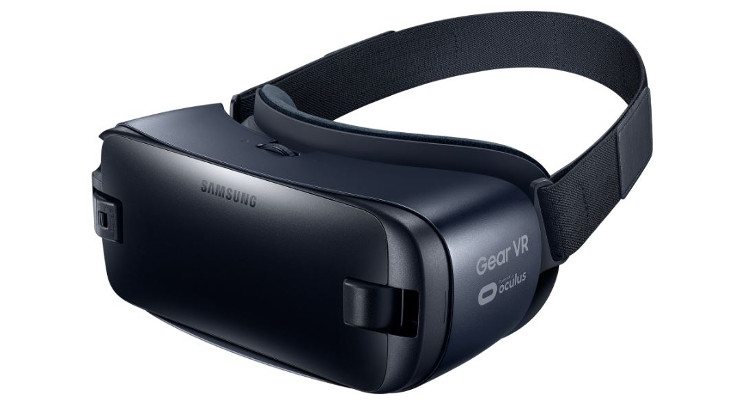 Last week, we dropped a leak that showed the new Gear VR headset before primetime. Well, today things are official so it's time to take a closer look at Samsung's improved Virtual Reality headset.
As we've said in the past, there is only so much Samsung can do with the current Gear VR and phone technology. One way to go is to revamp the Gear VR design, and thankfully they've done just that. Up until today, the previous versions of the Gear VR were white with black accents whereas the new Gear VR is all black and looks amazing.
In addition to the new color, the Gear VR will have a thicker padding for your face and is blacked out on the inside to improve immersion. That's key if you want to be sucked into VR, and Samsung is doing their best to ensure that by expanding the field of view. The old version was 96-degrees, but you'll get a 101-degree FOV in the new model, which will make a difference.
Sammy also decided to revamp the trackpad on the Black Gear VR by giving it a sleeker look while adding a dedicated button that zips you back the main menu. This will be a godsend if you've ever found yourself fumbling around on the old setup. Last but not least, is a new USB-C port connector that makes it compatible with the Note 7 and opens up the door for some accessories as well. If you have an older phone, have no fear as there is an included adapter that can be used with the most recent flagship models from Samsung.
We expect Samsung to gain some new fans with the improved Black Gear VR, and while it will still set you back $99, its money well spent if you dig mobile VR. The new headset will go on sale August 19th if you're looking to pick one up.