Samsung Galaxy Note7 Hits the World Finally with IP 68 Rating and 5.7" Curved Screen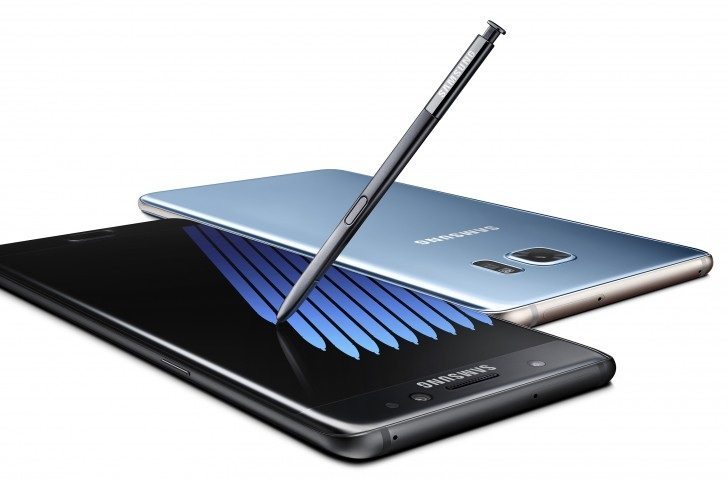 The long wait is over my friends, as the Samsung Galaxy Note7 uber-phablet was finally unveiled today, featuring a cool 5.7 inches wide curved display and IP 68 certification. The IP 68 gizmo means that you'll be able to write notes under water using the S Pen and that's as cool as it gets, right? Basically, the Galaxy Note7 will be the "weapon of choice" for special forces and surfers, at least that's my opinion (just kidding).
The high end phablet will hit the United States market on August 19th and you can pre-order it starting from tomorrow. The smartphone will be available on all major telecom carriers and retailers in three colorways: Black Onyx (the coolest of the bunch), Silver Titanium and Blue Coral.
The main selling point of the Samsung Galaxy Note7 is arguably its awesome HDR Super-AMOLED curved display of QHD resolution, together with its state of the art hardware platform (SD 820 SoC for the US market) and impeccable built quality, things that made Samsung world's number 1 smartphone manufacturer for years in a row. To make things even better, the Koreans made the phablet water proof, i.e. it will work while you're in the swimming pool, writing your memoirs and what not.
Now, speaking of US availability, all major carriers including Sprint, AT&T, US Cellular, Verizon Wireless and T-Mobile will start offering the Note7 on pre-order from tomorrow with the actual delivery date being August 19th. On AT&T, you'll get the Galaxy Note7 on a Next Every Year deal i.e. a 30 month contract for $29,34 per month. You'll also receive an extra Gear S2 with Number Sync basically free of charge (99 cents). On T-Mobile, you can put your greedy little hands on the Galaxy Note7 by paying $850 upfront-full price or on a 2 years deal for $32.50 per month. You'll also get freebies on a mobile phone deal, i.e. a 256 gigabytes micro SD card, one year of free Netflix or a Gear Fit2.
On US Cellular, the Galaxy Note7 will be available on 20, 24 and 30 month plans, or 12 months if you trade in an older smartphone. For the 30 months plan, you'll have to pay $27,80/month and you'll also receive a free 256 GB micro SD or a Gear Fit 2. The free stuff is available for both Galaxy Note7 and Galaxy S7 Edge.