T-Mobile set to knock $200 off select Samsung devices tomorrow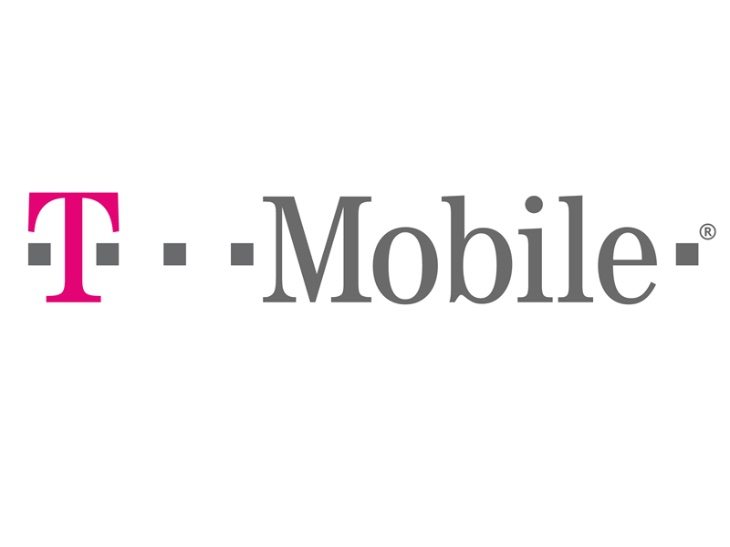 T-Mobile is set to unleash their pre-order promotions for the Galaxy Note 7 in less than 24 hours. If a new rumor pans out, that isn't the only thing they will unveil as the company is set to shave a significant chunk of change off several devices from Sammy.
In case you just woke up and stumbled across this article, Samsung dropped the Galaxy Note 7 today. T-Mobile and the rest of the gang will soon fire up the pre-order process, and if you roll with Magenta several goodies will be available as previously reported. If the Note 7 and it's large, luxurious display aren't your cup of tea, the carrier may still have something for you.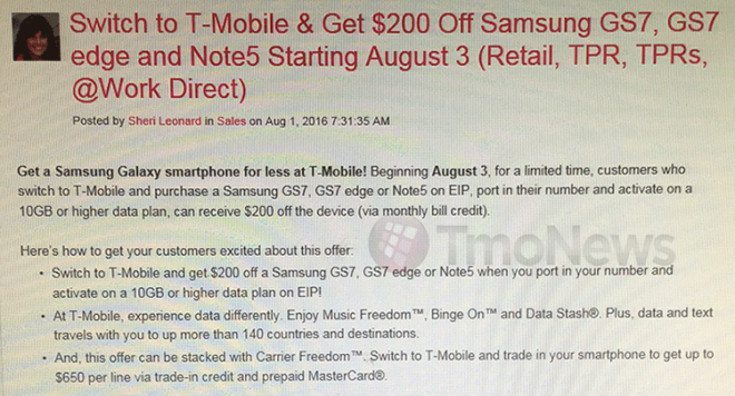 A leaked screen shot shows the Uncarrier has a new promotion in the works, which knocks off $200 on certain devices from Samsung. Obviously, the Note isn't going to be one of them, but the Galaxy Note 5, Galaxy S7 and the Galaxy S7 Edge are all part of the promo. That said, it's a switch deal, so you'll need to come over to the carrier and activate a 10GB or higher data plan and jump through a few other hoops.
While it's always nice to see a solid phone promotion, we have a feeling not too many people will be paying attention to the special tomorrow as the Galaxy Note 7 pre-order phase begins. Especially when folks can nab a free wearable in the process. At the moment, take this rumor with a dose of salt, but make it a small one as we could see Magenta post this one online tomorrow.
via – TMOnews