Hot Deal ALert: Save $190 on an LG G5 32GB Unlocked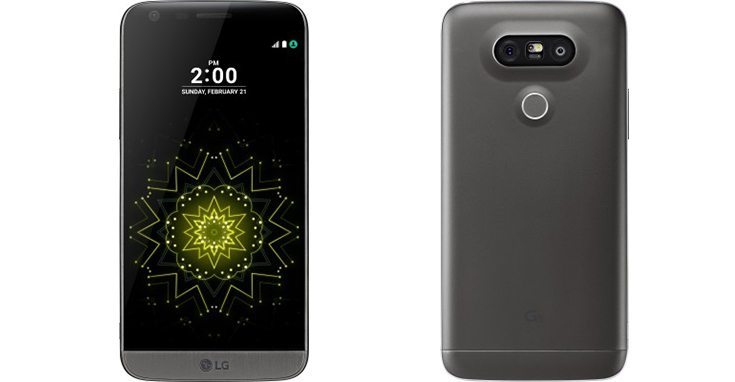 If you're a fan of the brand or a Galaxy S7 hater, today's the day when you can put your greedy little hands on a cool LG G5 unlocked, the 32 gigabytes version and benefit from a fat 32% discount on eBay, thus saving $190 in the process. Unfortunately for the Korean tech company, the LG G5 was not the greatest hit of all times, as they probably prayed and hope for, and that's due to the fierce competition in the high-end niche, especially from their Nemesis, the other (and bigger) Korean based tech uber-giant, which is Samsung.
The Galaxy S7 is doing great sales wise and even if the LG G5 has basically the same specs and it's equally cool, you can't argue with the power of a brand/marketing and things of that nature. Just as a quick reminder, the LG G5 runs on a top notch Qualcomm Snapdragon 820 system on chip and it comes with a more than decent 4 GB of RAM, a dual camera setup on the back panel and a 2800 mAh battery.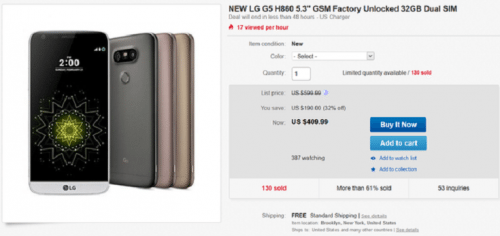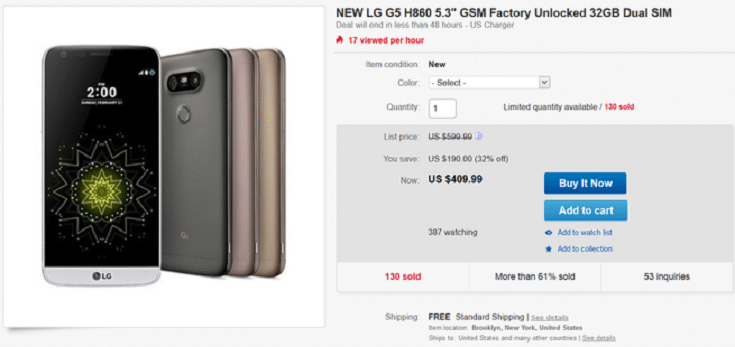 And the great news for you is that you can get this little monster of a droid from eBay unlocked and ready to rock, saving almost two hundred bucks in the process. A limited number of LG G5s is available on sale right now for a $409,99 price tag, so go get yours while it's still there. Being an unlocked version, the LG G5 will work in the US regardless of what carrier you're using, T-Mobile, AT&T or whatever. If 32 gigabytes is not enough for you, the internal capacity can be expanded via micro SD up to 2 TB. Today's hot deal expires in forty eight hours, i.e. tomorrow and it includes free standard shipping, which means that if you order now, you'll get your LG G5 in seven days tops.
source: eBay via AndroidAuthority