According to Leaked Teaser Photo, the New Meizu Flagship Will Arrive on September 3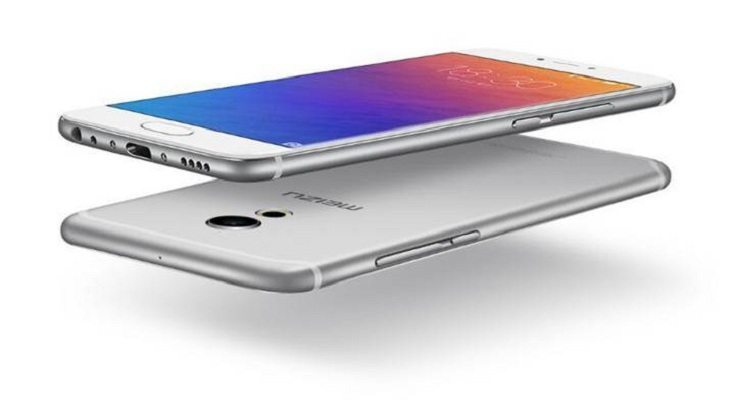 If you recall a recent article from a couple of days ago, a new Meizu smartphone was spotted "in the wild" on the AnTuTu bench-mark website and today's news is that the respective device will be launched officially on September 3rd. The upcoming Meizu will be a true-flagship by any definition and it runs under the m96 moniker, being powered by an Exynos 8890 system on chip and having a bucket load of RAM (4GB).
Today we have a leaked teaser-photo that's listed below which announces a super-mega-intergalactic event that will take place on September 3, containing the punch line "Pro than Pro" (I wonder who works in Meizu's marketing department and if English is his/hers native language) and "true flagship fingertips", check it out: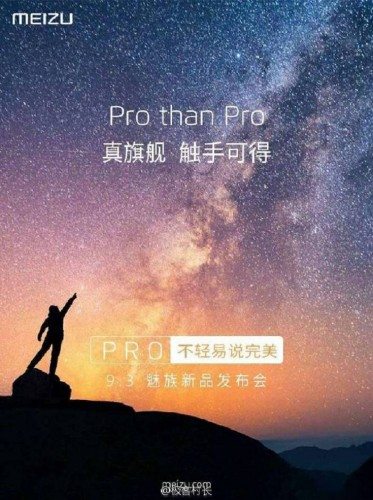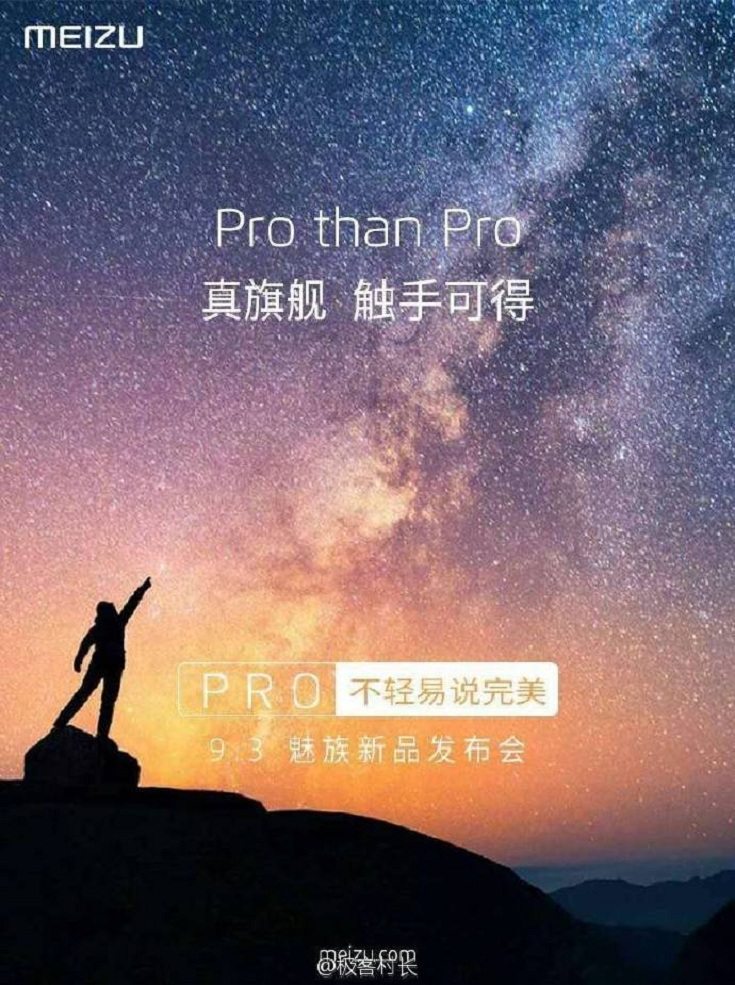 This pic is as inspirational as they come and it announces (as far as we can determine) the upcoming high-end smartphone from the Chinese tech manufacturer. Unfortunately, there's not much else intel except from the aforementioned pic, so we'll have to wait until September to see what's up with the new Meizu flagship smartphone. Just as a quick reminder, according to the leaked AnTuTu papers, the device which runs under the Meizu_m96 moniker features 4 gigs of RAM (I know, I already told you that), a QHD screen (2,560 x 1,440 pixels), 32 gigabytes of internal memory capacity and two cameras. The main snapper is a 12 megapixels variety and the secondary (selfies/video-calls) has 5 megapixels.
Given the fact that it will run on a Samsung Exynos 8890 system on chip, the new Meizu seems promising, as the respective architecture is quite speedy. Last but not least, the droid will come pre-loaded with Android 6.0.1 Marshmallow out of the box and for the rest of the specs we'll have to wait for the next leak, or, why not, for the official launching date. Stay tuned for more news folks!