Rose Gold iPhone 7 leaks with interesting features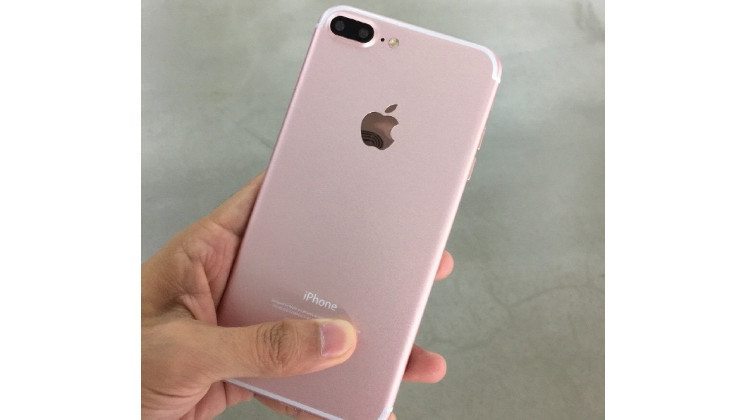 Ready for another iPhone 7 leak? Apple isn't going to have much left to show off at this rate, but we've got a new photo to show you involving a Rose Gold iPhone 7.
Unless Apple decides to do something very, very different at the last second or are pulling the biggest joke in the history of the world, the iPhone 7 release will look a lot like the iPhone 6. The company is said to have a jaw-dropping handset in the works for next year, but the iPhone 7 will certainly be no slouch. It will also be quite handsome as proven by the new leaked pics.
Not long ago, we showed you the Space Black iPhone 7, and before that there was luxurious Dark Blue iPhone. Now we're going the opposite direction with a Rose Gold iPhone 7, which is shown in the photo below. The device is believed to be a "dummy" unit without the proper innards or an early prototype of the iPhone 7. That said, the Dual camera clearly stands out and will be a feature that will pull in a boatload of new customers for the company.
In regards to the iPhone 7 specs, it still can't go toe-to-toe with the Android flagships in sheer horsepower, but will get the job done spectacularly thanks to Apple's OS and solid innards. The phone is tipped to have the Apple A10 processor along with 3GB of RAM and the usual bells & whistles. The Dual snapper will be the big draw although we could see a few other areas tweaked as well.
Whatever Apple decides to do with the iPhone 7, we don't think they will shoot themselves in the foot and will sell millions of handsets as usual. That said, some folks may be ready for something different and the Galaxy Note 7 can certainly provide that.
Are you going for the Note 7 or Apple iPhone 7 this year?
via – Mobipicker, Â  Â Phonearena