Obi Worldphone MV1 lands in the UK for £99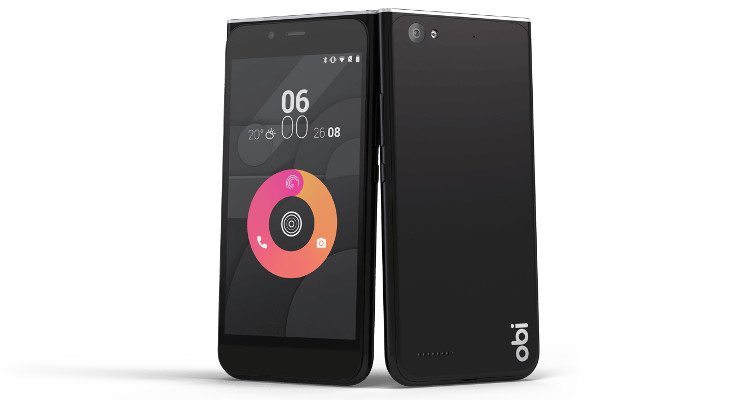 Back in February, we learned of a new handset dubbed the Obi Worldphone MV1. Cool Star Wars-ish names aside, the handset is finally gearing up to land in the UK after debuting at MWC earlier this year.
If you're a follower in the cult of Apple you know the name, John Sculley. The ex-CEO of the company is still in the game with the Obi Worldphone, even if it's a name that won't ring a bell to most folks. Needless to say, the Obi Worldphone MV1 definitely won't win out against a handset from Apple's current arsenal, but looks to be an affordable solution for consumers in the UK as it sports some interesting specs.
While the majority of the handsets we cover fall in the phablet range, the Obi Worldphone MV1 bucks that trend with its 5-inch 1,280 x 720p display. Beneath the glass, you will find a quad-core Snapdragon 212 clocked at 1.3GHz and backed by 2GB of RAM. That's not too shabby, and the same can be said of the storage, which is listed at 16GB but expandable thanks to a microSD card slot. An 8MP rear camera, 2MP front-facing camera, 2,500mAh battery and Android 5.0 round things out for the MV1.
Specs aside, the Obi Worldphone MV1 has a different kind of style as you can see by the display. The device is square up top, but the display is rounded and "floats" above the chassis. The UI is also a bit different from what most folks are used to and could be something to consider if you're in the mood for some Android flavor.
At this time, you can only purchase the Obi Worldphone MV1 through online retailers, which would be Amazon.uk or Obi. There's been no word on a stateside launch at this time (or other locales), but with its £99 price tag, we could definitely see it hitting other locales.