Asus ZenWatch 3 price set at $230, launches this fall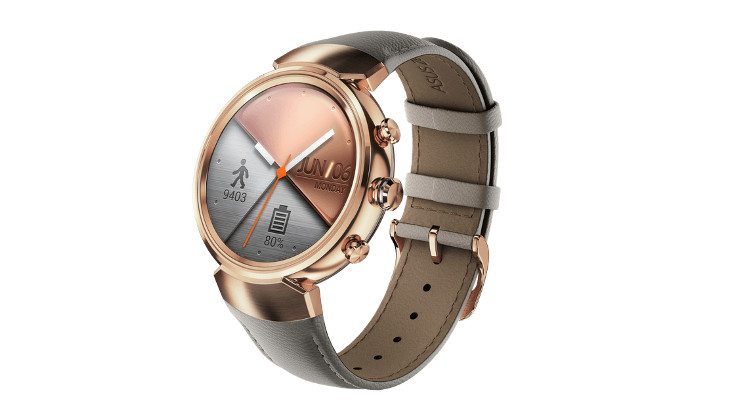 A little over a week ago, a big leak hit the net involving the Asus ZenWatch 3 and its design. As of today, the cat is officially out of the bag and we're pleased to show you new photos of Asus's next smartwatch, the Asus ZenWatch 3.
Out of all the early players in the smartwatch game, Asus has been one of the more consistent when it comes to design and price. That's going to change a bit this year, and it is safe to say the Asus ZenWatch 3 is the company's best-looking wearable to date. The company has revamped the design to a degree and included two more buttons, but the major change comes in the form of its new circular display.
Plenty of details are still up in the air with the Asus ZenWatch 3 release, but some new details have surfaced today. The watch will sport the new Snapdragon 2100 chip that's built for wearables and the Android Wear platform. The processor is said to improve battery life as well, and the company claims the Asus ZenWatch 3 will deliver between 1-2 days usage. That's not outstanding, but it will sport a "quick charging" feature that takes the battery from 0-60 in only 15 minutes.
The Asus ZenWatch 3 will offer up the usual array of fitness tracking features, and it will have the IP67 tag to boot. That means it can take a mild splash or some dust without fear of frying your new wearable. One interesting twist is the fact you will be able to pick up a battery pack for the watch, something you definitely don't see every day, but handy to have nonetheless.
In a nutshell, the Asus ZenWatch 3 is a definite improvement over the previous model and we're pleased to see the company raise its game in the design department as well. It is still several rungs down from the Apple Watch or Gear S2 in that area, but well worth a look if you want an Android Wearable that won't break the bank. The Asus ZenWatch 3 release date is unknown, but it will set you back $230 when it lands later this year.