Samsung Galaxy Folder 2 leaks in series of new photos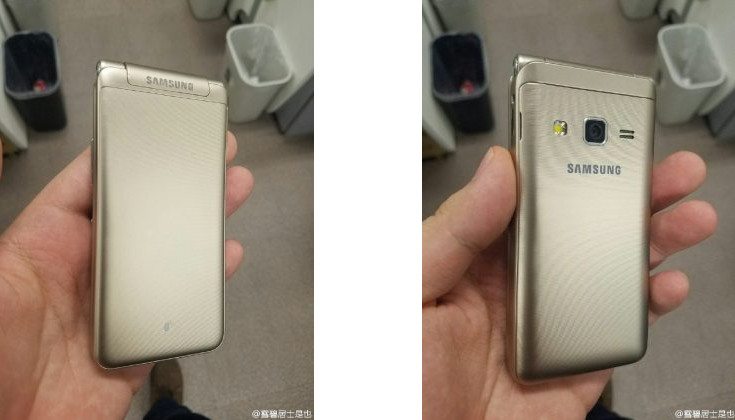 After a long stint in the rumor mill, it appears as if the Samsung Galaxy Folder 2 may finally be nearing its release. The handset has reared its head again today, but this time around we have a slew of live leak photos to dig through.
As the name implies, the Samsung Galaxy Folder 2 is a flip phone, but it's one of the new breed so it's a bit fancier than the old clamshells plenty of folks have stuffed away in junk drawers. The handset has been making the rounds through the rumor mill since June when we got a quick glimpse of its specs, then appeared again when it passed through Bluetooth SIG. The latest leak doesn't involve any type of certification but does provide us with our clearest look at the smartphone thus far.
As you can see from the photos, the Samsung Galaxy Folder 2 looks like a modern flip phone with its display hidden on the inside and a smooth finish on the outside. Unlike some of the more recent flippers, this one doesn't sport dual displays so you will have to dig it out of your pocket and flip it open if you want to check the time. The phone loses a few points for that although you won't have to worry about scratching up that tiny display.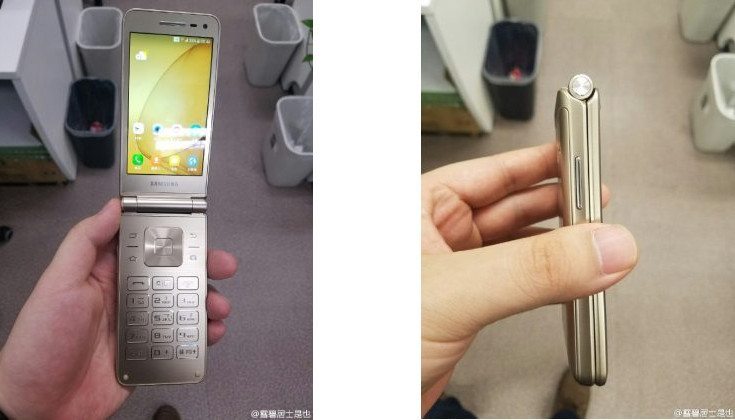 Nothing new has come to light with the Samsung Galaxy Folder 2 specs, but we already have a decent idea of what it has under the hood. The smartphone is expected to debut with 2GB of RAM, 8GB of storage, and will have a 1.4GHz chip under the hood. The cameras are better than expected with an 8MP sensor on the back and a 5MP front-facing sensor, while the battery has been listed at 2,000mAh.
As you would expect, the Samsung Galaxy Folder 2 will only be available in China initially and there's not much of a chance it will make its way stateside although it could find a home in other locales. There's still been no mention of the Samsung Galaxy Folder 2 release date, but we will keep you posted as more details surface.
via – Android Authority         source: Weibo