Kyocera DuraForce PRO set to arrive at AT&T on September 9th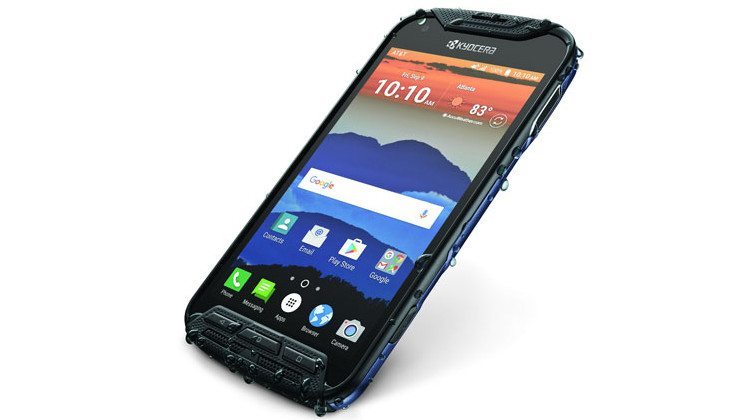 Kyocera has made progress in the smartphone world due to their rough and tumble DuraForce line. The latest has just arrived stateside courtesy of AT&T, and we're here to tell you what you can expect from the Kyocera DuraForce PRO specifications.
Earlier this month, we learned the Kyocera DuraForce PRO would have an interesting camera setup. It was tipped to have a "wide-angle" action camera, with a built-in image processor that can handle slow-mo shots along with capturing action sports. Well, we're pleased to say that action cam is present and can handle your shots whether you're racing down a trail with the Kyocera DuraForce PRO mounted to your bike or submerged under water… as long as you don't go past 6-feet or so.
In addition to the Action Cam, the Kyocera DuraForce PRO also sports a 5MP front-facing camera for your selfies to go along with a 13MP rear camera. You'll also find a fingerprint scanner on its backside, something we did not expect. Other hardware to note includes the speedy Snapdragon 617, 32GB of internal expandable storage, and 2GB of RAM. It sports wireless charging support for it's 3,240mAh battery as well.
Like the rest of its brethren, the Kyocera DuraForce PRO can take a bit of a beating. It is IP68 certified which means it has full dust & water protection compared to the IP67 tag. That said, you still have to close your ports if you take it underwater. Throw in the Military Standard 810G certification and you've got a handset that can handle drops, dunks, extreme temperatures, and various other hazards.
If you dig the Kyocera DuraForce PRO and need a handset that's a bit tougher than the rest, you can order one starting today through AT&T. The handset is priced at $13.97 per month through Next30 or for $17.46 on AT&T's Next Every Year setup. The smartphone will be available in store on September 9th.